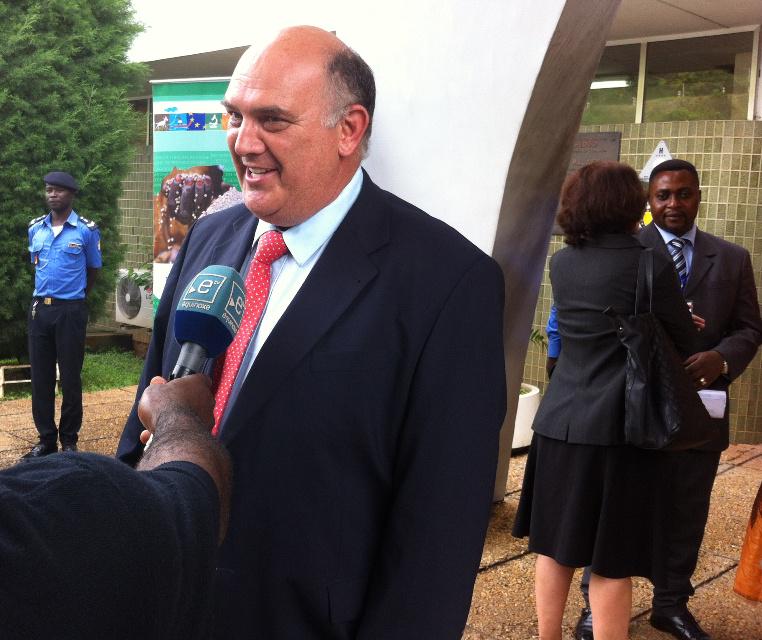 6-7 December 2014.  Cotonou, Benin. The Pan African Farmer's Organisation has a new President. SACAU President, Dr. Theo de Jager has been elected as the new president at the 2nd General assembly of PAFO. He is succeeding Mr. Djibo Bagna, from the farmers' Organisation of West Africa (ROPPA), who held the Position for the past two years.
In his speech
during the United Nations Climate Change Conference in Lima
, Peru (COP20), Dr. de Jager urged farmers' organisations to bring the international community's attention and support back to agrictulture.
"Farmers in Africa represent a significant number of the continent's population – they are the poorest people in the world, yet they do not live on the poorest continent in the world. We have good soils and a good climate – things money cannot buy, but we lack in technology, infrastructure, market linkages and expertise. The oil and minerals of the continent have only benefitted a small elite, but prosperity in agriculture on the continent can transform the lives of millions of farmers and households," Dr de Jager emphasized.
Dr. de Jager welcomed his appointment in this remarkable time for Africa, where seven out of the ten fastest growing economies in the world are on the continent. But he also stressed the need for changes so the agriculture can benefit from this developmnet. Some of his suggestions include:
A change of mindset from fighting poverty through agriculture, to wealth creation
Embracing of technology, especially from the young people
A Need for Africa to take ownership of opportunities on the continent (intra-Africa) trade
The Promotion of unity and cooperation between Africa's people and governments towards a common goal
The new executive Board of PAFO include Mr Abdelmajid Ezzar of Tunisia, who has been elected as deputy President, Mr Djibo Bagna of Niger who is treasurer and Mrs Elizabeth Atangana of Cameroon, the first President of PAFO from 2010-2012, who will be responsible for women and young farmers. 
The priority of the new Board under the leadership of Dr de Jager is ensuring that PAFO establishes its secretariat within the next six months in Addis Abba, Ethiopia. PAFO was launched in Lilongwe, Malawi in October 2010 with membership from Africa's five regional farmers' organisations namely, EAFF (East Africa), PROPAC (Central Africa), UMNAGRI (Northern Africa), SACAU (Southern Africa) and ROPPA (West Africa). PAFO was established to promote and consolidate solidarity among African agricultural producers and to transform the sector on the continent into sustainable farming and food provision industry.