9-12 March 2015. Cancun, Mexico. 3rd United Nations Convention to Combat Desertification (UNCCD) Scientific Conference. The contribution of science, technology, traditional knowledge and practices.
During the opening session of the 3rd United Nations Convention to Combat Desertification (UNCCD) Scientific Conference in Cancun, Mexico, this week (9-12 March), Tarja Halonen, UNCCD's drylands ambassador and former president of Finland, said poverty, climate change and desertification are closely linked in their causes, impacts and solutions.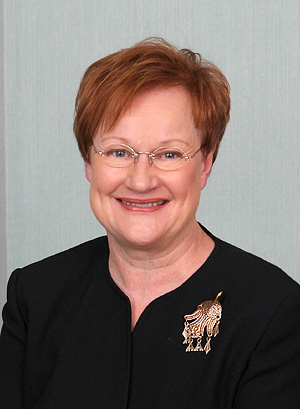 Increased population growth will set new demands for productive land capacity, and that in 15 years' time people will need 45 per cent more food, 30 per cent more water and 50 per cent more energy, with almost half of the world's poorest people inhabiting degraded lands.
SESSION 1: DIAGNOSIS OF CONSTRAINTS
How can key vulnerabilities of ecosystems and populations with regard to climate change in the various situations in the world be identified? How can they be characterized?
Workshop 1.1: Climate change
Workshop 1.2: Environmental and ecological set up
Workshop 1.3: Food security, agriculture, pastoralism
Workshop 1.4: Socio-economics
SESSION 2:
RESPONSES
How can adaptive capacities be developed or maximized at short, medium and long term? What are the major contributions from traditional and local practices and scientific research? How are they related to specific settings? How can they be generalized so that they can be adapted and applied to broader settings? What are the obstacles to more widespread use?
Workshop 2.1: Crops, livestock, genetics and seed systems
Workshop 2.2: Agro-ecosystems
Workshop 2.3: Soil and water issues
Workshop 2.4: Knowledge and knowledge transfer
Workshop 2.5: Desertification, land degradation and restoration
SESSION 3: MONITORING AND ASSESSMENT
How can we best measure the performance of actions to combat land degradation and desertification? How can we cost-effectively evaluate the efficiency of drought-mitigation strategies?