26 October 2015. Brussels. EuropeAid conference: Aflatoxin contamination of food and feed.
The Platform for African European Partnership on Agricultural Research for Development (PAEPARD) organized a Lunch conference to discuss the devastating impacts that poor crop food management (development of mycotoxins such as aflatoxin) has on the nutrition and health of women and children, and the reduced income consequences for farmers.
PAEPARD P O L I C Y B R I E F N °1
The role of multi-stakeholder partnerships between Africa and Europe exemplified by the issue of aflatoxin contamination of food and feed.
October 2015, 8 pages
Mr Denis Salord
The Aflatoxin contamination of food and feed requires a development and research policy which translates research outcomes into practical ways which can bridge the gap between (a) research and the development of safe food and feed, and (b) different actors and (c) often parallel, initiatives.
Evidence for a multi-stakeholder approach
The importance of the aflatoxin problem
When PAEPARD consortia address the issue
Research initiatives
Perspectives according to PAEPARD experience
Extract of the policy note:
Mr Remi Kahane

The effect of aflatoxin on animal health has so far been globally a lesser priority than its effect on human health. PAEPARD identified and is helping to bring  stakeholders together to identify the research priorities and questions and do the research together. This has led to the formulation of research proposals around: mobile phone apps on awareness creation and moisture control; the use of binders in feed to reduce waste and give an incentive to farmers for contaminated crops which should be destroyed; biological control measures: in particular the use of 
antagonistic bio control agents in addition to the bio control agent 'aflasafe™'. Soil fertility is also an interesting entry point. The use of Trichoderma strains or extracts as bio-fertilizer or bioagents also out-competes Aspergius flavius in the soil.
Ms Lynn Brown
Introduction: Mr Denis Salord, Head of Unit DEVCO C7, Thematic programs intra ACP
Presentations:
Mr Remi Kahane

, CIRAD/AGRINATURA, Deputy Project Manager. Presentation on PAEPARD

Ms Lynn Brown

, Independent Consultant, Special Adviser to World Bank Vice President for Climate Change; Representative for Global Panel for Agriculture, Food Systems and Nutrition
Further PAEPARD blog post references:
Related:
20 October 2015, Rome – FAO and Mars Incorporated, one of the largest global food manufacturers, will work together to achieve better food safety and quality along the food chains especially in developing countries.
The FAO-Mars collaboration will a.o. focus on reducing food safety risks related to mycotoxin contamination. Mycotoxins, toxic substances for humans and animals, can be produced by certain fungi and may be found in all staple crops, such as maize, wheat and sorghum. Limiting the intake of mycotoxins is a critical factor to improve public health and animal health globally.
"This agreement with FAO is very important for Mars and a further example of our mutual way of working and our commitment to open to open and multidisciplinary collaborations. Unsafe food kills thousands of people every day, and damages the economies of developing nations. We are committed to working collaboratively to address food safety in the context of food security. Put simply, we believe if it's not safe it's not food." Dave Crean, Vice President, Corporate Research and Development Mars Inc.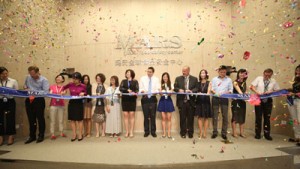 The data and knowledge related to mycotoxin contamination developed by Mars Inc. would be of great benefit in expanding the functionalities of the FAO mycotoxin sampling tool (62 pages, Version 1.1 – updated September 2014) which has already drawn the interest of a number of member countries as well as other UN agencies. See: Mycotoxin Webinar: Part 1, Part 2 and Part 3 FAO Mycotoxin Sampling Tool
On 25 September 2015 Mars opened a Global Food Safety Centre in China.
A pioneering, $15 million facility, the Mars Global Food Safety Centre aims to raise global food safety standards through pre-competitive research and training.
With a global population expected to grow to nine billion by 2050, we have many food safety challenges to solve for ahead of us. The Global Food Safety Centre will leverage insights and expertise from over 60 Mars partnerships, dedicated to innovative, sustainable and responsible food safety practices. These partnerships include the World Food Programme (WFP), the Global Alliance for Improved Nutrition (GAIN), Partnership for Aflatoxin Control in Africa (PACA), and the IBM/Mars Consortium for Sequencing the Food Supply Chain.
While approximately 30 Associates will work on food safety research and training at the Mars Global Food Safety Centre, the Company said there will be a variety of sabbatical positions open to academic and regulatory researchers. The facility will house analytical chemistry and microbiology laboratories, interactive training laboratories and a conference auditorium to enhance knowledge sharing as 95% of the pre-competitive research conducted that Mars Global Food Safety Centre will be shared on the public domain.
In February 2015 
Mars, Incorporated and the United Nations World Food Programme (WFP)
already announced a new partnership
to provide technical expertise to inform the food safety processes of WFP, and will fund the hire of a new, full-time expert within WFP based in Nairobi, dedicated to food safety. 
This new hire will lead the implementation of expanded food safety initiatives in Africa, working with local suppliers to improve procurement of food products. 
Mars will use its vast experience in this area to guide this process through workshops, auditing of suppliers and lab analyses.
Mars is also supporting the African Union Commission based Partnership for Aflatoxin Control in Africa (PACA) to help African farmers control aflatoxins in food crops such as peanuts and maize to help reduce health impacts among women and stunting in children. 
In January 2015
, Mars established its collaborative food safety platform with IBM Research – the "
Consortium for Sequencing the Food Supply Chain
" – that will investigate how genomics can make food safer – and later this year it will open a new global food safety center in China. Additionally, Mars announced in partnership with UC Davis, a new Innovation Institute that will bring together the right expertise needed for targeted innovation at scale to tackle complex sustainability challenges related to food, agriculture and health.