24-26 September 2018. Cape Town, South Africa. Africa Fertilizer Agribusiness Conference. 

This year's themes:
Mining for nutrients in Africa – latest updates on key projects across the continent
Fertilizer plant round table – discuss your technical issues and solutions
Cash crop market insights on cocoa, coffee and other growth markets
Agri-investment showcases – agro-execs present projects to investors
Spotlight sessions on Nigeria, Ghana, Kenya, and South Africa, and South African market dynamics
Dedicated stream on speciality fertilizer and precision agriculture innovation. How improvements in logistics, blending and soil science are building demand?
Agrodealer round table – distributors from the continent share their views
Comprehensive overview of the fertilizer supply and agribusiness value chain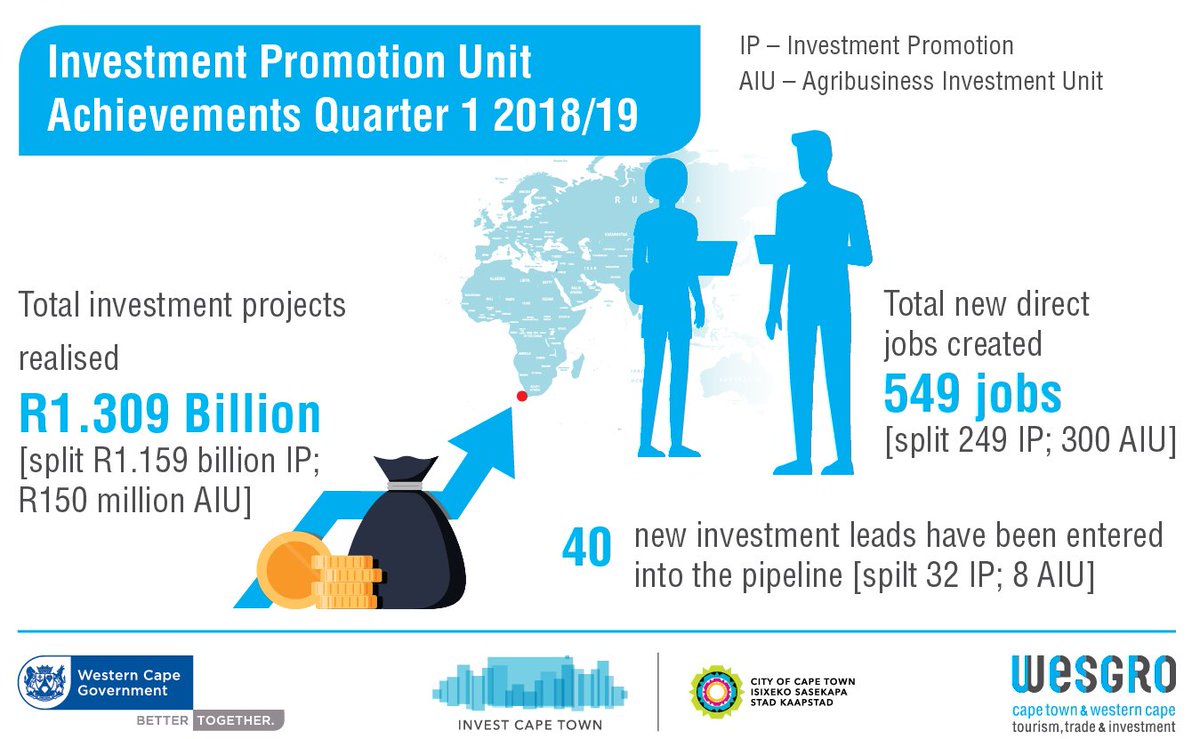 Related:
During the first quarter of 2018/19, the Agribusiness Investment Unit – funded by the Western Cape Department of Agriculture – assisted in landing investment projects amounting to R150 million. This will help create 300 new jobs in the agribusiness sector.
The devastating drought in the Western Cape provided a challenging environment to land investment, but the AIU team worked hard to sell the province as the preferred agribusiness investment destination. This was done by:
embarking on outward missions to Germany, the USA, Malaysia and the United Kingdom;
hosting inward delegations from Austria, Germany, the USA and the UK;
attending 7 local conferences and meeting with 80 local companies; and
meeting with 4 foreign embassies.
Head of the Agribusiness Investment Unit, Amanda Tshaya (picture), welcomed these new projects, and said her team was working hard to land even more investment in the future.
"We are extremely excited by the fact that 8 new projects have been recruited into the pipeline this quarter. We are working closely with these prospective investors, so that they successfully land their projects and help create jobs in our province. One of the key investments of R25 million that landed was Halal related. This aligns with the Western Cape Government's focus of establishing the Cape has Africa's halal hub. We have also undertaken corporate engagements with businesses operating in the halal industry" Amanda Tshaya Head of the Agribusiness Investment Unit of WESGRO, Tourism, Trade & Investment Promotion Agency for Cape Town and the Western Cape.