1 March 2017. As one in a series of GFAR webinars, the Tropical Agriculture Platform (TAP), a Partner in GFAR, in collaboration with the Platform for African European Partnership on Agricultural Research for Development (PAEPARD) brought together several presenters to engage the agri-food research and innovation community around the topic of capacity development.
The facilitators shared their initial experiences in assessing capacities and capacity development needs, in Asia, Africa and Latin America. The webinar distilled experiences and best practices that can be applied to strengthen or improve these processes.
Host: Karin Nichterlein, TAP Secretariat and FAO CDAIS Lead Technical Officer, will give a brief introduction to TAP.
Moderator: Peter Casier
Presenters: Innovation Facilitators, Project Managers or CD Experts working in CDAIS pilot countries:
Christian Grovermann

: Associate Agricultural Officer at FAO

Gilbert Kayitare

, CDAIS Country Project Manager; Rwanda

Veronica Bejarano

, Cooperativa Lempira Sur, Honduras

Eveline Sawadogo

, Environment and Agricultural Research Institute (INERA), Burkina Faso

Patrice Sewade

, Coordinator of SOJAGNON –NGO, PAEPARD facilitator
The slides of Patrice can be watched from slide 40 to 50.
His intervention on the YouTube video starts at 1h:45′.33"
Presenters addressed the following questions:
Where do you see that capacity development for agricultural innovation systems can make a contribution in your country? Can you give a concrete example?
How to effectively engage key actors in the agricultural innovation processes and who should lead this process? How can the process be maintained beyond a project?
Is there a need for innovation facilitators? Why?
What are the skills and resources needed to effectively facilitate interventions? What works and what does not yet work so well? How it can be improved?
To what extent does the current institutional environment allow to effectively facilitate the strengthening of agricultural innovation systems? What could be improved? What role can projects and partners play in this?
Related:
2 March 2017. Pretoria, Durban and Cape Town. HSRC Annual Innovation and Development Lecture. Interrogating agricultural innovation systems from a small farmer perspective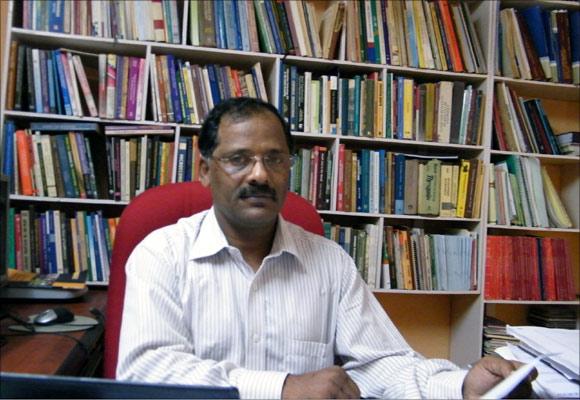 Speaker: K J Joseph, Ministry of Commerce Chair, professor at the Centre for Development Studies, Thiruvananthapuram, Kerala India
A well known economist, Dr Joseph has published over 80 research papers and also authored and co-edited four books. He is the Editor-in-Chief of Innovation and Development (Routledge), an international journal published by Taylor and Francis. 
He is Vice President Globelics
He was also a Ford Foundation fellow at the Yale University, USA, a Visiting Senior Fellow at Research and Information System for Developing Countries (under the Ministry of External Affairs) and a Professor at Jawaharlal Nehru University.
The paradigm governing agricultural research and development has shifted from an Agricultural Research Systems (ARS) approach, which focuses on adoption and diffusion, to Farming Systems Research (FSR) and Agricultural Knowledge and Information Systems approaches, and finally, to an Agricultural Innovation System (AIS) perspective. Drawing on the National System of Innovation approach, the AIS perspective postulates that agricultural innovations emerge from interaction and knowledge flows between research and entrepreneurial organizations in the public and private sectors, which is in contrast to the common view that research organizations produce new knowledge that farmers blindly adopt.
It has also been argued that about 500 family farms, representing more than nine out of ten farms in the world, are at the center of the solution for achieving food security and sustainable rural development (FAO 2014). The case has often been made for promoting capacity to innovate at multiple levels – the individual, organizational and institutional level – in order to enable small-scale farmers to collectively act and innovate. An emerging body of literature on small-scale farmer (SSF) innovation (QUNO 2015) refers to small-scale farmers as innovators themselves rather than mere implementers of innovations. The
innovation systems perspective
proposes that our ability to address current challenges depends on the extent of learning, innovation and competence-building among various actors and organizations in the innovation system, governed by the institutional context and the manner in which these capabilities are harnessed for addressing different issues.
In this context, the lecture explored how small-scale farmers are integrated within an AIS and the extent to which the institutions are conducive for harnessing their innovation capabilities to address varied issues pertaining to agricultural development. 
The lecture discussed case studies from China and India to draw out lessons for policy. 
It was argued that a small-scale-farmer innovation system is fundamentally different from formal sector innovation systems. Small-scale farmers, like small firms, are confronted with numerous challenges and have an inherent capacity to innovate. This attribute, if appropriately nurtured and harnessed, could make the AIS more inclusive.
Small-scale farmer innovation could complement, and even substitute to some extent, organized agricultural research and development, thereby contributing towards addressing the pressing needs of food security, rural employment, livelihoods and environmental sustainability.