15-17 May 2019
. Addis Abeba. 
The Agriculture Knowledge Share Fair for the CGIAR System Council
. The Share Fair was a side event to the
8th CGIAR System Council Meeting
(SC8).
The objective of the Share Fair was to demonstrate how CGIAR is working in an integrated manner to tackle local challenges of global importance with a diverse range of partners and stakeholders.
References
Social media:
The Share Fair focused on five global challenges:
With over 35 displays, researchers from 11 CGIAR Research Centers present in Ethiopia showcased how they work together in partnership with the Ethiopian government and key partners from the private sector, civil society and funders, to transform local food systems.
Despite the rain, there was an incredible enthusiasm generated because of what was demonstrated. For many members of the systems council it was the first time they saw how centers, CRPs and partners are working in an integrated fashion around the grand challenges in a specific country. Siboniso (Boni) Moyo ILRI Director General's Representative in Ethiopia
The event gave CGIAR funders a unique chance to learn more about the partnerships and innovations that make CGIAR a unique contributor to development in Ethiopia. Jurgen Voegele, Chair of the CGIAR System Council
Global Challenge 1: Living within planetary boundaries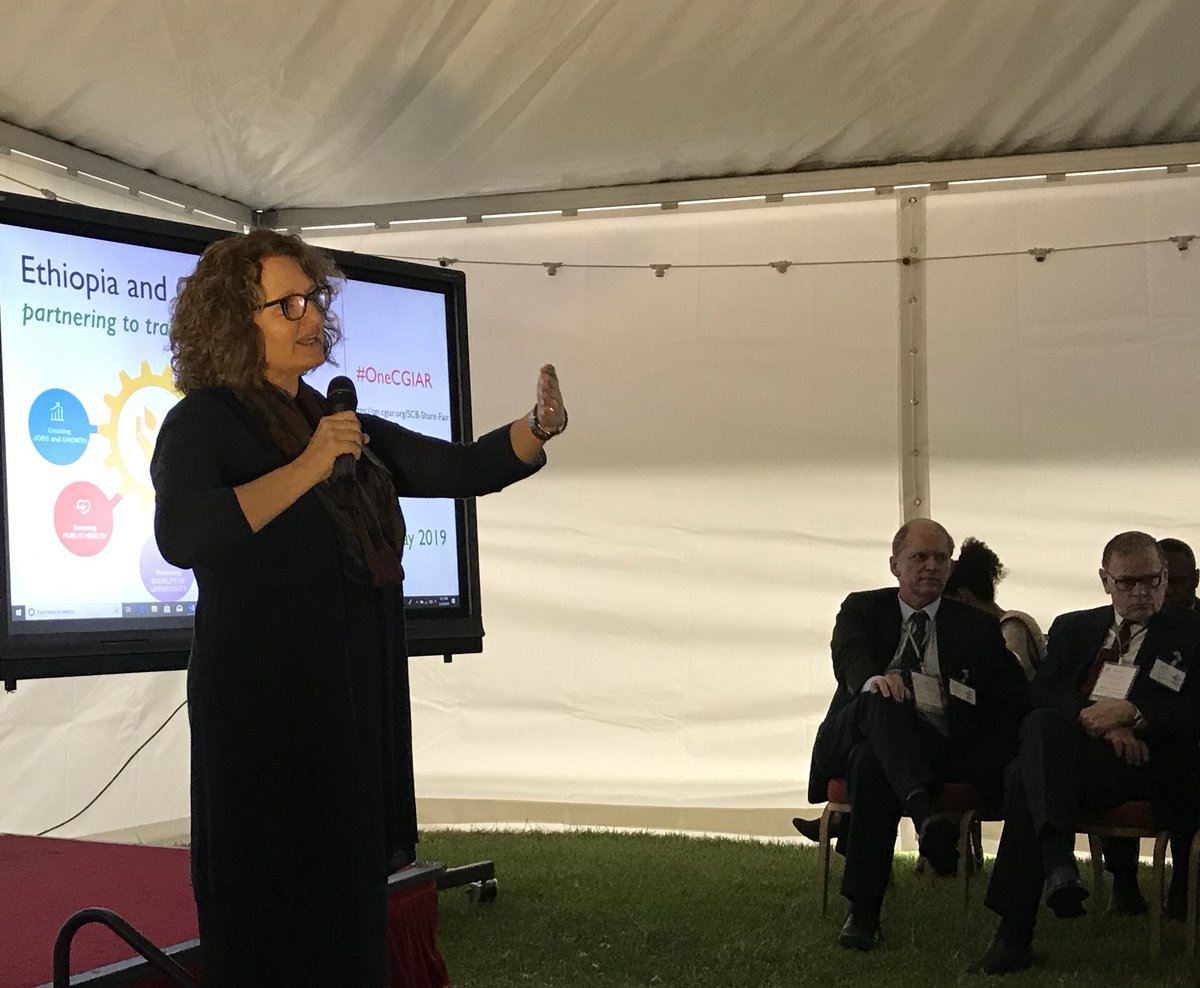 WLE / @ICRISAT's simple but powerful flood
capturing weir system in pastoralist Ethiopia,
@IWMI_ Director Gen Claudia Sadoff notes that
@CGIAR's "Simple proven strategies are
being shared across centers and locations."
Digital AgroMet advisory platform for resilient agriculture in Ethiopia – Climate Change. Agriculture and Food Security (CCAFS)
Quality tree seed accelerate forest landscape restoration and enhance forest production in Ethiopia – Forests, Trees and Agriculture (FTA)
Mapping genomic regions and genes associated with the fat-tail, an adaptation trait in indigenous sheep – LIVESTOCK
How can the data revolution help deliver better agronomy to African smallholder farmers? – MAIZE, TAMASA initiative
Climate-resilient sweetpotato seed systems – Roots, Tubers and Bananas (RTB)
Innovation equips pastoralists in dry Ethiopian lowlands to turn flooding events into farming opportunities – Water, Land and Ecosystems (WLE)

Transforming livelihoods and building resilience through multi functional landscapes

– WLE, FTA (See picture)
Water scarcity solutions for smallholders: Climate smart water lifting, solar irrigation and simple optimization technologies improve farm productivity – WLE, CCAFS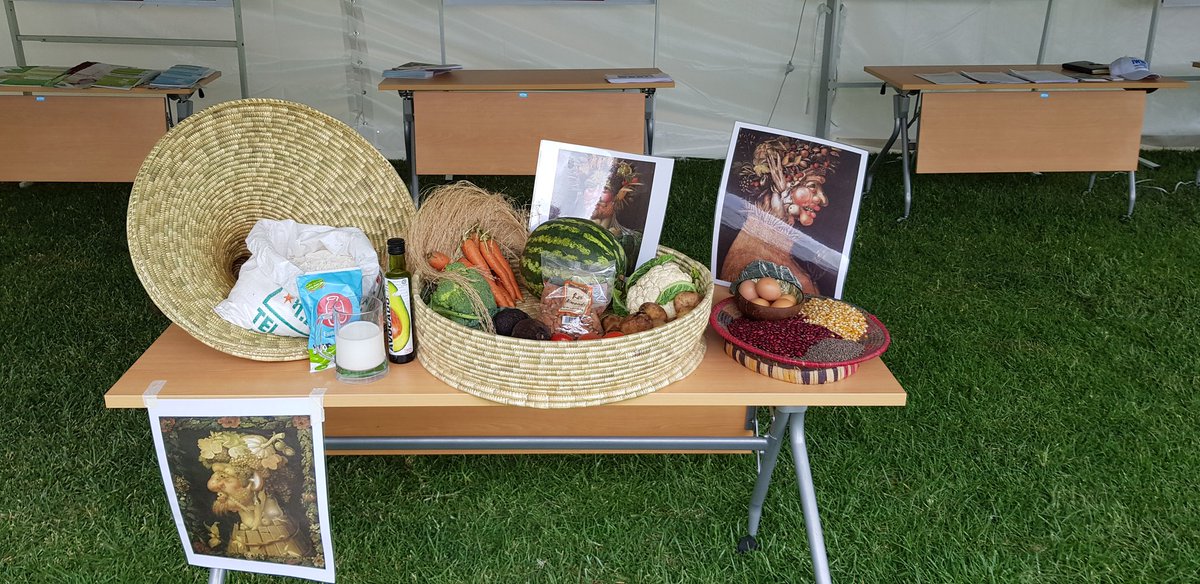 Global Challenge 2: Sustaining food availability
Nutritious, resilient and market preferred common bean varieties – Agriculture for Health and Nutrition (A4NH), Policies, Institutions and Markets (PIM), WLE
Deploying nutritious climate-smart potato varieties – RTB
Sustaining farming systems for food security and economic growth in Ethiopia – Grain Legumes and Dryland Cereals (GLDC), PIM
Increased performance of sheep and goat value chains in Ethiopia through community-based sheep and goat breeding programs – LIVESTOCK
Creating more inclusive and integrated programs for the poor in Ethiopia – PIM
Maize and Wheat: Strategic crops to fill Ethiopia's food basket – WHEAT
Promoting adoption of improved seed through the Direct Seed Marketing approach – PIM
Global Challenge 3: Promoting equality of opportunity
Transforming gender relations in rural Ethiopia through community conversations – LIVESTOCK
Fostering youth employment in rural Ethiopian through Sheep Fattening – a viable solution to empower young people and unlock their potential – LIVESTOCK
Accelerating technical change through video-mediated agricultural extension – PIM
Gender-responsive food production, Ethiopia – RTB
Resilience through agricultural water management: Gender matters – WLE
Addressing Gender Norms in Ethiopia's Wheat Sector – WHEAT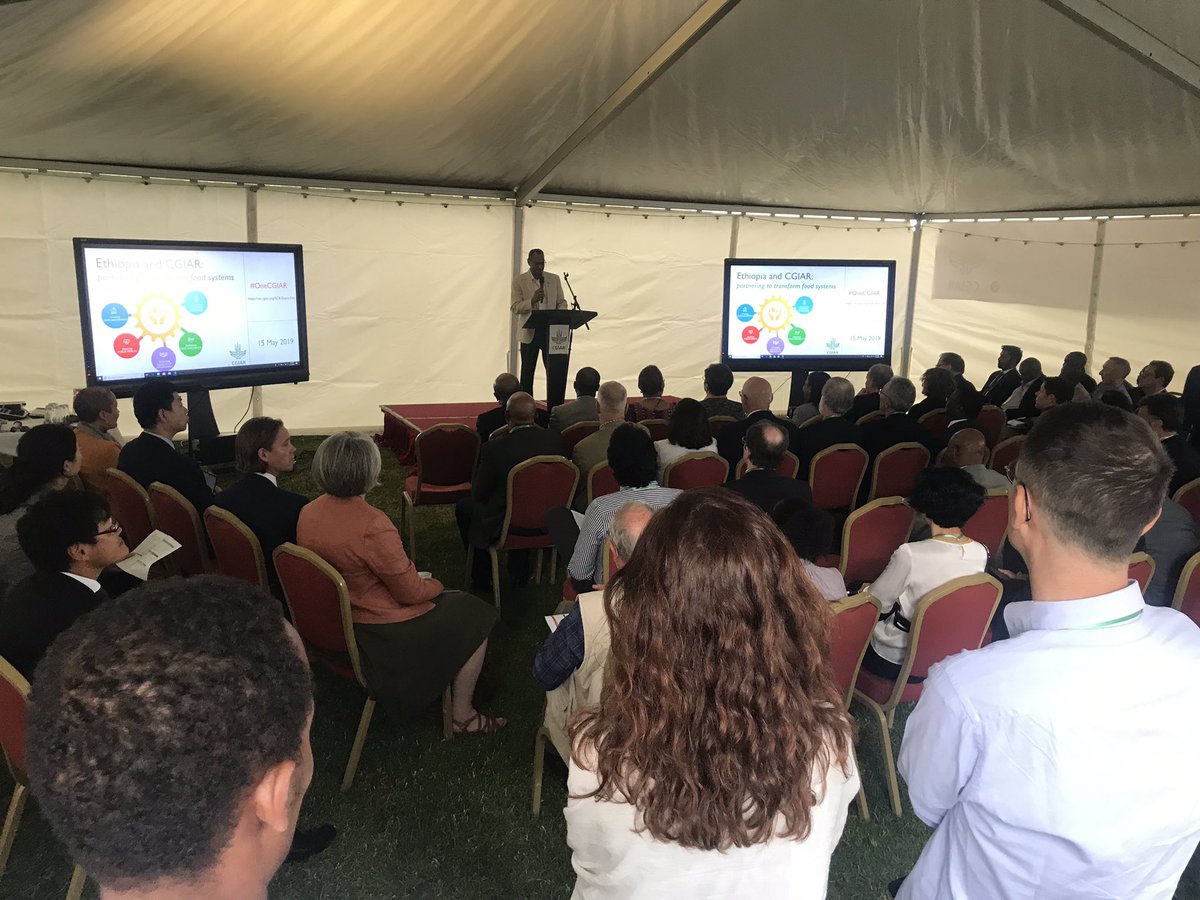 Global Challenge 4: Securing public health
A food systems approach to healthier diets in Ethiopia – A4NH
CGIAR Antimicrobial Resistance (AMR) Hub – a global research and development partnership for reducing agriculture-associated antimicrobial resistance – CGIAR AMR Hub and A4NH
Tackling Malnutrition through Nutri-food baskets – GLDC, AN4H, ICRISAT
Quality Protein Maize (QPM) for better nutrition in Ethiopia – MAIZE and A4NH
Driving adoption of regional health nutritional standards for sweetpotato crops and processed products – Roots, Tubers and Bananas; A4NH
Citizen science to fill hydro-meteorological data gaps in rural watersheds – WLE
Global Challenge 5: Creating jobs and growth
Smart marketing of small ruminant in Ethiopia – LIVESTOCK
Willingness to pay for livestock market facilities in Ethiopia – LIVESTOCK and PIM
Healthy sweetpotato-based bakery products for sub-Saharan Africa – RTB
Improving agricultural extension systems for wider adoption of technologies – WHEAT
Rural Resource Centre (RRC) Business Model – A new agri-based knowledge-hub – WLE
Appropriate small-scale mechanization – 

Wheat and Maize

Public-private partnership to transform malt barley value chain in Ethiopia – 

ICARDA
Videos related to Global Challenge 5
Sowing the seeds of success: Ethiopia on a new path to explore global malt markets
ICARDA, through its long-term engagement and partnership with the national Ethiopian agricultural researchers and policy makers, in particularly the Ethiopian Institute of Agricultural Research, has developed several malt barley varieties adapted to the country and of a desired malt quality.
This partnership, supported by USAID, has furthermore enabled the introduction of new technologies allowing for scaling out malt barley production. Till now, this has involved farmers in four major barley growing areas of the country in a national drive to meet domestic demand with an ultimate objective of export markets in the region and beyond.
Early August 2018, ICARDA in collaboration with the Ethiopian Gonder Malt Factory and the Amhara Regional Agricultural Research Institute gathered stakeholders in the production of malt barley from the Amhara Regional State. Present were also representatives of global beer brands, presenting views and challenges to be overcome to unlock the potential of Ethiopia's barley production.
When Women Farmers Lead the Way
A research partnership of ICARDA with the Ethiopian Institute of Agricultural Research (EIAR) has been working to overcome production constraints in barley in the country. ICARDA's barley crop improvement research has been providing germplasm to develop higher-yielding and disease-resistant varieties, while building the country's capacity. A resulting new variety, HB 1307 – a cross between ICARDA's germplasm and a local variety – has demonstrated superior performance both in yield and disease resistance and was approved for release to the farmers. (Donor: USAID)
Sowing the seeds of success: improved lentil varieties in Ethiopia
Success story of improved lentil varieties bringing higher yields, income and nutrition in Ethiopia. The research, led by ICARDA in partnership with EIAR, was funded by IFAD and Government of Netherlands.
Combating the threat of Wheat Stripe (Yellow) Rust
When a breakout of stripe rust swept across Ethiopia in 2010, prompted by unusual temperature and rain patterns, it decimated large areas of wheat crops and left the farmers devastated. A fast-track crop research and seed distribution program delivered future protection, along with higher yields and incomes for the farmers.(Donor: USAID)
The integration of dietary indicators in the CAADP process
Namukolo Covic works for the International Food Policy Research Institute (IFPRI) as Senior Research Coordinator in the Poverty, Health and Nutrition Division and is based in Addis Ababa, Ethiopia. Namukolo Covic answers following questions:
Why is it essential to integrate dietary indicators in the CAADP process?
How difficult was it to get this in the CAADP?
How does it change the rolling out of the Compacts?
How do you relate African diets, orphan crops, biodiversity and agribusiness for youth?
The next Tropentag will be in Kassel-Germany and ICARDA will receive more attention. What are the challenges for the arid zones in Africa related to the orphan crops ?
Key Achievements from CultiAF Phase 1 – Video 
The Insect for Food and Feed Project

Dr. Subbi Sevgan

, International Centre for Insect Physiology and Ecology, icipe 
Overview of the CultiAF Phase 2 and Project Portfolio
Ms Mellissa Wood, General Manager for Global Programs, ACIAR


Dr Renaud DePlaen,

Program Leader for Agriculture and Food Security, IDRC