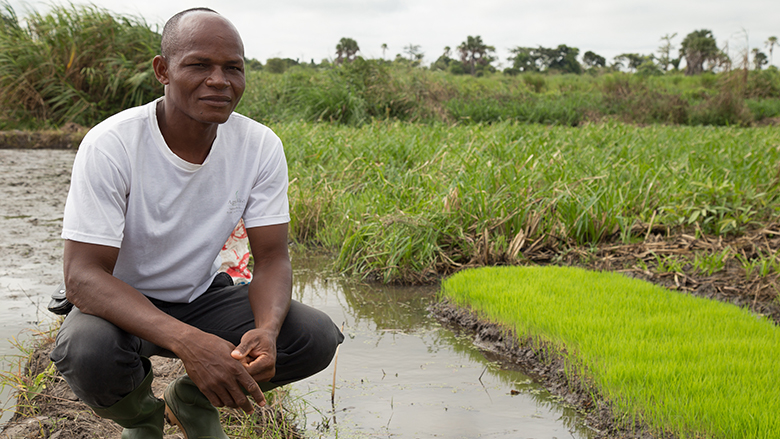 Published on 18 May 2016. More food is being produced on farms in Cote d'Ivoire, Sierra Leone and across West Africa. What's behind this big boost to agriculture and farming? Better seeds!
Throughout West Africa, WAAPP is supporting governments' efforts to prepare and implement seed system strategies, improve regional seed regulations and strengthen seed certification systems. A project of this scale requires collaboration so WAAPP is working with scientists, farmers, the private sector and others to make improved seeds for rice, plantain and other staple crops available to more people.
In Côte d'Ivoire, the National Rice Development Office's (NRDO) seed improvement initiatives are positively impacting rice supply. The NRDO is laying the ground work for six seed centers around the country. It engages with farmers and seed entrepreneurs, collecting seeds, cleaning them, and then storing them in WAAPP-funded cocoon storage facilities which preserve their quality for longer periods. It also builds up distribution networks through farmer co-ops.
STORY HIGHLIGHTS
The West Africa Agricultural Productivity Program (WAAPP) is working with Côte d'Ivoire – and other countries in West Africa – to revive and strengthen seed systems that were previously decimated due to a lack of infrastructure and funding.
Seeds from seed multiplication farms are better in quality, more resistant to pests, and can yield up to 50% more than traditional varieties.
In Côte d'Ivoire alone, approximately 50,000 beneficiary producers farming on 100,000 hectares of land have improved their yields by 30 to 150 percent.