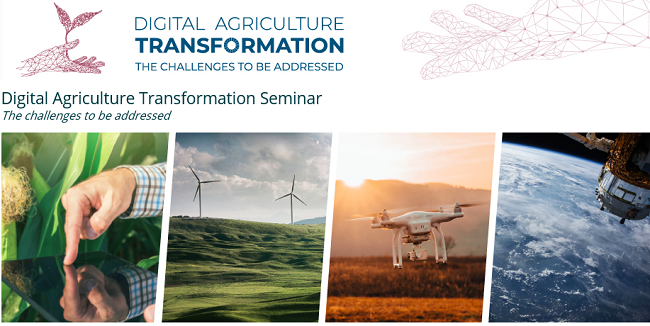 12-13 June 2019. The Digital Agriculture Transformation Seminar  #aginnovation
aims to foster an exchange among stakeholders(policy-makers, development partners, UN system, public and private sector, research and academia).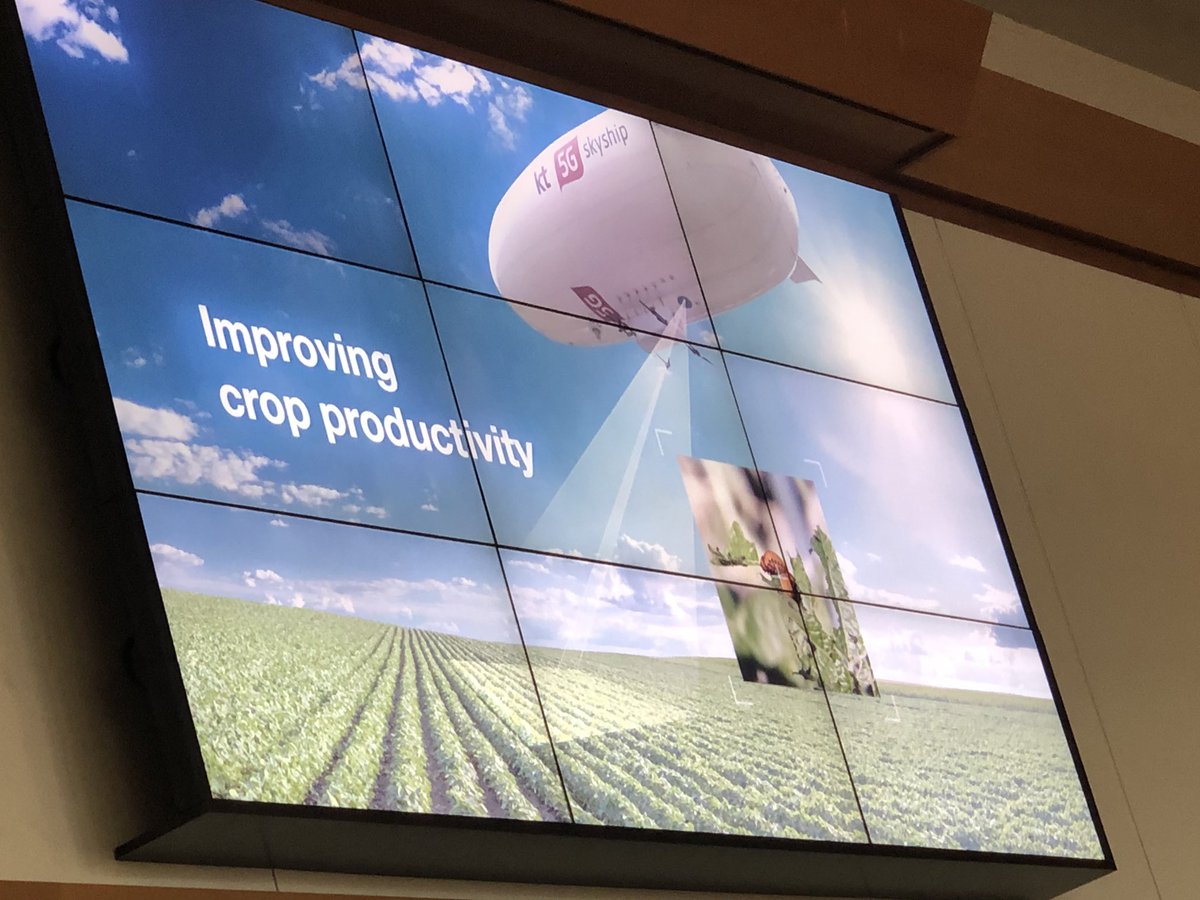 It identifies the challenges that the digital transformation brings to agriculture and rural systems, and explore pathways for assessing both the risk and opportunities from the digital transformation along the value chains and in rural areas; and the need for a strategy to increase digital maturity in agriculture.
Agriculture is being transformed with digital technologies, ubiquity, portability and mobility anywhere and at any time (smartphones, Internet of Things, cloud-based services), smart and prediction technology (analytics and artificial intelligence) as well as interconnected data-driven systems (distributed data layer, blockchain, etc.).
This has been increasingly improving production and productivity, ensuring faster time to market, operating a streamlined supply chain and reducing operational costs. However, there are potential drawbacks: 
cybersecurity and data protection, 
labour replacement and re-education, 
digital divide and 
the risk of increasing the concentration in the private sector.
Extracts of the programme:
12 June
STRENGTHENING SMALLHOLDERS BY BRIDGING THE RURAL DIGITAL DIVIDE
POLICIES AND STANDARDS FOR DIGITAL AGRICULTURE: THE ROLE OF THE INTERNATIONAL COMMUNITY (CONNECTIVITY, LITERACY, REGULATION)
Digital agriculture: how the international community can help ; Michael Hailu, Director, Technical Agricultural and Rural Cooperation ACP-European Union (CTA)
e-evolution of APMA
Archil Bukia, Deputy Director, Agricultural Projects Management Agency (APMA), Georgia
William Beam, Deputy Administrator for Farm Programs, United States Department of Agriculture, US
Daniel Azevedo, (see picture) Director, Trade Division and Digital Agriculture Department, Committee of Professional Agricultural Organisation & General Confederation of Agricultural Cooperatives (COPA-COGECA)
13 June
DIGITAL TRANSFORMATION – RISKS AND OPPORTUNITIES FOR FOOD AND AGRICULTURE SECTOR: THE ROLE OF THE PRIVATE SECTORS
INNOVATION LABS AND G-20: ADDRESSING THE 2030 AGENDA
Engel Hessel, (see picture) Commissioner for Digitalisation and Director for Digital Innovation at the Federal Ministry of Food and Agriculture, Germany
Exchanging Ideas for the Digital Future of Agriculture -What Structures do We Need?
Song Wang, Division Director of Department of Market and Informatization, Ministry of Agriculture and Rural Affairs, P.R. China
Information Technology for Sustainable Agricultural and Rural Development
Bernhard Kowatsch, Head, United Nations World Food Programme (WFP) Innovation Accelerator#Disrupt
Hunger and the WFP Innovation Accelerator
Jean-Philippe Dop, Deputy Director-General, World Organisation for Animal Health (OIE)
The challenges of digitalization and animal health global approach to address the 2030 agendaWorld Animal Health Information Database (WAHID) Interface: A comprehensive range of information is available from:
immediate notifications and follow-up reports submitted by Country / Territory Members notifying exceptional epidemiological events current in their territory

six-monthly reports stating the health status of OIE-listed diseases in each Country / Territory.

annual reports providing health information and information on the veterinary staff, laboratories and vaccines, etc.
29 May 2019
. In the run-up to the World Telecommunication and Information Society Day and to further explore the role of ICTs in youth-led agriculture and agribusiness, the CGIAR Research Program on Climate Change, Agriculture and Food Security, in partnership with the Climate Smart Agriculture Youth Network, held a month-long online discussion on the Climate and Agriculture Network for Africa Platform.
The webinar, "The Digital Revolution: Engaging Youth in Agriculture through ICTs" explored ICTs and their role in connecting young people to the agriculture sector.