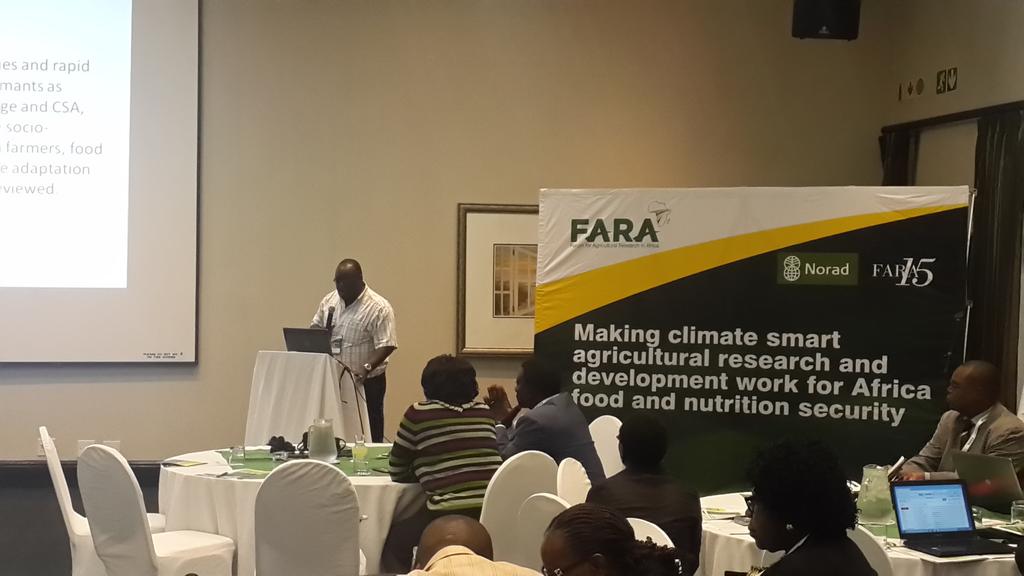 Dr Mark Msaki presents key CSA findings from Tanzania
25 November 2014. Johannesburg, RSA. [email protected] A group of African negotiators are currently negotiating Africa's position on CC at the UNFCCC and need evidence to support their arguments.
While regional (FARA, RECs, SROs) and continental organizations are currently working to generate this evidence, national agricultural research institutions are currently not part of this process. Yet they have the critical mass of researchers who can generate this evidence. 
It is imperative therefore that the NARIs become an integral part of the knowledge support system for generating and packaging evidence to support African negotiators. A critical mass of research capability currently exists at the national level. Sustainable provision of CSA knowledge support needs to be country focus and country driven. NARIs need to build their capacities in CSA analysis, planning, execution, financing and tracking and assessing impact and learning.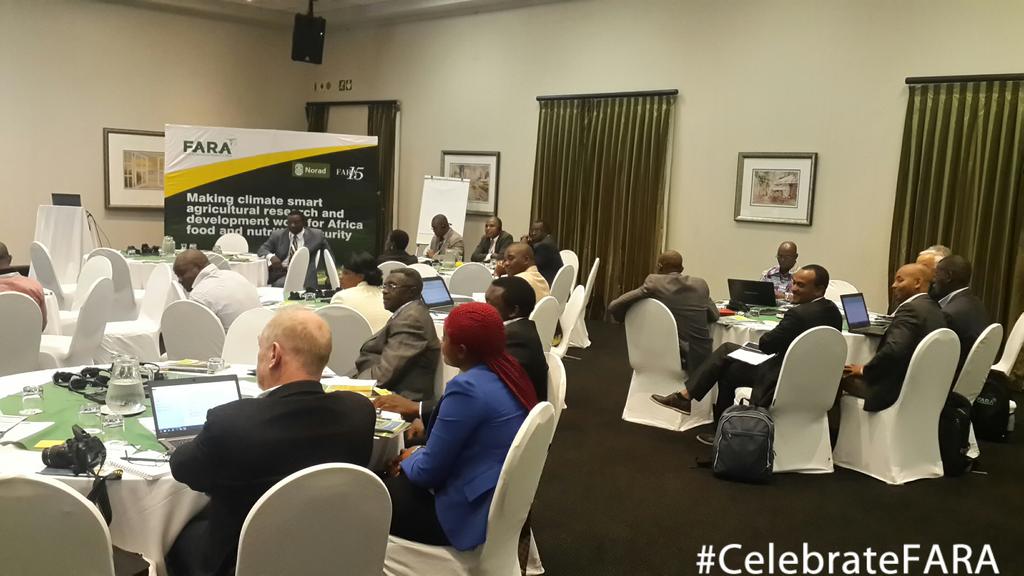 This side event brought together the experts notably from NARIs engaged in climate change issues and policy makers in Africa to a dialogue on:
Creating awareness among NARIs and policy makers on the need to scale up CSA practices among 6 million small holder households as a way of contributing to the 25 million target by 2015
Identifying climate change issues in country investment that NARIs can develop CSA technologies to address
Identifying areas of CSA that can be integrated in the national agricultural research programs of the NARIs
Identifying key entry points in the NAIPs for NARI CSA interventions
Related: