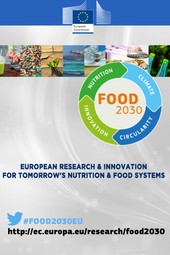 13 October 2016. Brussels. The official conference of FOOD 2030 saw the participation of high level officials, industry, entrepreneurs, investors, policy makers, and civil society organisations.
The European Commission presented its FOOD 2030 research and innovation policy stocktaking exercise to be followed by four prospective discussion panels, each exploring how R and I policy should contribute to shaping tomorrow's sustainable food systems, with respect to healthy and sustainable diets, climate resilience and circularity of food systems, user-centric innovation, new business models and investment.
Objectives
The FOOD 2030 high level event provided a platform for dialogue that seeked to build on the political momentum for a coherent research and innovation policy framework for Food and Nutrition Security. 
The conference was an important step towards boosting future investment in research and innovation in support of impactful nutrition and food systems research breakthroughs, market-creating and open innovation, open science and multi-actor engagement, building of capacities and skills; and strengthening global collaboration for improved research policy alignment.
FOOD 2030 explored what is needed to transform and future-proof our food systems to be sustainable, resilient, competitive, diverse, responsible and performant in their provision of accessible, healthy and sustainable food and diets for all. 
Furthermore, FOOD 2030 investigated how research and innovation systems can be scaled-up to better contribute to the above Food and Nutrition Security priorities
In the videos below you will find the presentations:
Opening: Future-proofing our Food Systems

Carlos Moedas Speech (video) Commissioner for Research, Science and Innovation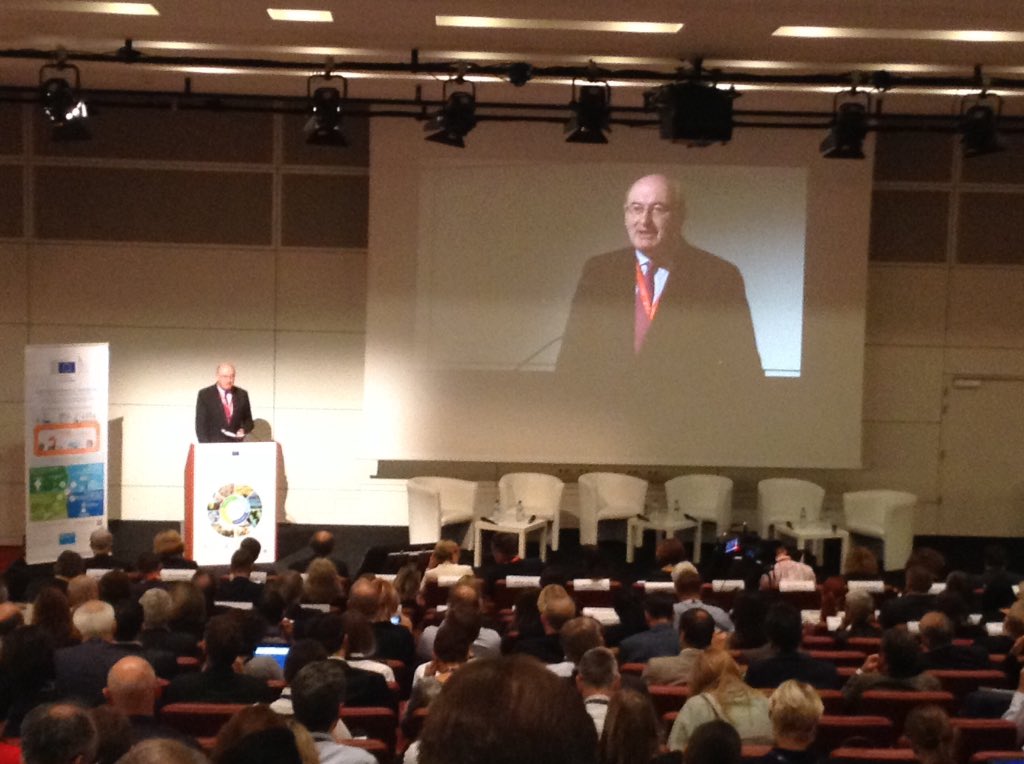 He announced the single thematic Research and Innovation narrative built on a number of key Food and Nutrition Security priorities: (a) NUTRITION for sustainable and healthy diets ; (b) CLIMATE smart and environmentally sustainable food systems; (c) CIRCULARITY and resource efficiency of food systems; (d) INNOVATION and empowerment of communities

Phil Hogan Speech (video)

Paul Bulcke Speech (video)

Mairead McGuinness Speech (video)

Photo Gallery
Building FOOD 2030: Align, Structure and Boost

John Bell Speech (video) and Presentation
Panel discussion 1 – Nutrition, Sustainable Diets and Healthy Lives

Keynote: Martijntje Bakker Speech (video) and Presentation
Panel debate (video)

Photo Gallery
Panel discussion 2 – Climate-resilient Food Systems

Keynote: Joachim von Braun Speech (video) and Presentation
Panel debate (video)

Photo Gallery
Panel discussion 3 – Sustainable and Circular Food Systems

Keynote: Janez Potocnik Speech (video) and Presentation
Panel debate (video)

Photo Gallery
Voice of Cities in Food & Nutrition Security

Pierfrancesco Maran Speech (video) and Presentation
James Taplin Speech (video) and Presentation
Photo Gallery
Panel discussion 4 – Investing in Tomorrow's Solutions Today

Keynote: Xavier Gellynck Speech (video) and Presentation
Panel debate (video)

Photo Gallery
Closing Session
Vytenis Andriukaitis Speech (video)

Ruxandra Draghia-Akli Speech (video)

Photo Gallery
PAEPARD
asked a question related to aflatoxin during the Second panel discussion: 
Climate-resilient Food Systems @ 1:29′ + the answer from @1:52′:27: Carlo Mango, Director of the Scientific Research Department, Fondazione Cariplo
"Knowledge information and sharing about food with consumers about this huge problem is very important. Do citizens know how much aflatoxin affects for instance all the cerials?"
"Share foresight research is important and this kind of knowledge needs to be communicated by generating platforms where citizens can access the information."
Panelists:
Keynote:

Joachim von Braun

 

Willy Donnelly

, President of the Waterford Institute of Technology 

Carlo Mango

, Director of the Scientific Research Department, Fondazione Cariplo 

Jean-François Timmers

, Global Soy Lead and Leader of the WWF Global Food Practice 

Tara Garnett

, Food Climate Research Network Leader 

Natalia Alonso

, Head of Oxfam's European Union Office
European Research and Innovation for Food & Nutrition Security FOOD 2030 High-level Conference background document
This document sets out how EU Research and Innovation (R and I) policy contributes to the major global challenge of ensuring food and nutrition security (FNS).
It is a first step in the further development of a more coherent approach to European R&I which aims at mobilising resources and stakeholders to set out aligned R&I agendas in response to recent international political drivers such as the Sustainable Development Goals and the COP 21 climate commitments. 
It also aims to respond to the current EU political priorities of growth, jobs and investments, an energy union for a low-carbon, secure and competitive economy, the digital single market, a more democratic Union, Europe as a stronger global actor and the circular economy package . 
The document takes stock of key achievements and developments within EU R&I policy in support of FNS. It serves as input to debates taking place during the European Commission High Level Conference of 12-13 October 2016 entitled FOOD 2030: Research and Innovation for tomorrows' nutrition and food systems.
Example of innovative research
Tomato skins transformed into food packaging.
The BIOCOPAC Project
has been funded under 7th FRAMEWORK PROGRAMME – Research for the benefit of SMEs (Grant Agreement No. FP7-SME-2011-286446). The Project has started the 1st of December of 2011 and lasted for 24 months.
The goal of the project was to develop a bio-lacquer for the protection of metal food packaging to meet the demand for sustainable production and for the safeguarding of consumer health, at the same time increasing the competitiveness of the metal cans industry, valorising the wastes produced by the preserved industry and reducing refuse. 
BIOCOPAC, making a better use of Europe's renewable agri-food resources, enables business to deliver green growth and environmental benefits.
The core of the research was the development of a natural lacquer obtained from industrial tomato processing by-products (skins), to be applied on the internal and external surfaces of cans for foodstuffs.