Montpellier Global Days for Science, Education and Innovation : Africa 2021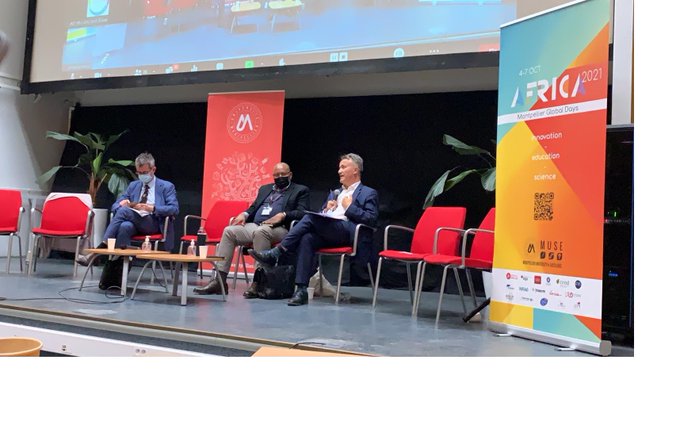 6 October 2021. Feed-Care-Protect: global issues and international expertise IPCC-IPBES-HLPE/CFS-One Health HELP 
Science-policy interfaces are important because they provide scientific assessment and advice to policymakers, and usually comprise a broad diversity of international scientists with complementary expertise. A key function of SPIs is to assess the state of the scientific literature and translate that knowledge into a format that helps to inform the decision making process.2 This function is of critical importance for food systems – a policy area characterized by complexity, dynamic change, uncertainty, and contested interpretations. 
Policy-relevant scientific assessment of food systems thus requires insights from multiple disciplines and perspectives. Several SPIs relevant to food systems already exist and were discussed during a panel at the Montpellier Global Days for Science, Education and Innovation.
Facilitated by: 

Sébastien Treyer

, IDDRI 

Youba Sokona

, IPCC 

Sebsebe Demissew

, IPBES 

Bancy Mbura Mati,

HLPE/CFS 

Wanda Markotter,

One Health HLEP 
Closing remarks by

Philippe Mauguin

, INRAE 
@PhMauguin PDG INRAE "Nous voudrions proposer une alliance internationale de recherche sur la transition des systèmes alimentaires… avec de grandes institutions de recherche, universités, CGIAR, IDDRI,IIASA… transdisciplinaire comme pour @PREZODE_Intl"
Related:
IPES (2021) AN 'IPCC FOR FOOD'? How the UN Food Systems Summit is being used to advance a problematic new science-policy agenda 19 p.