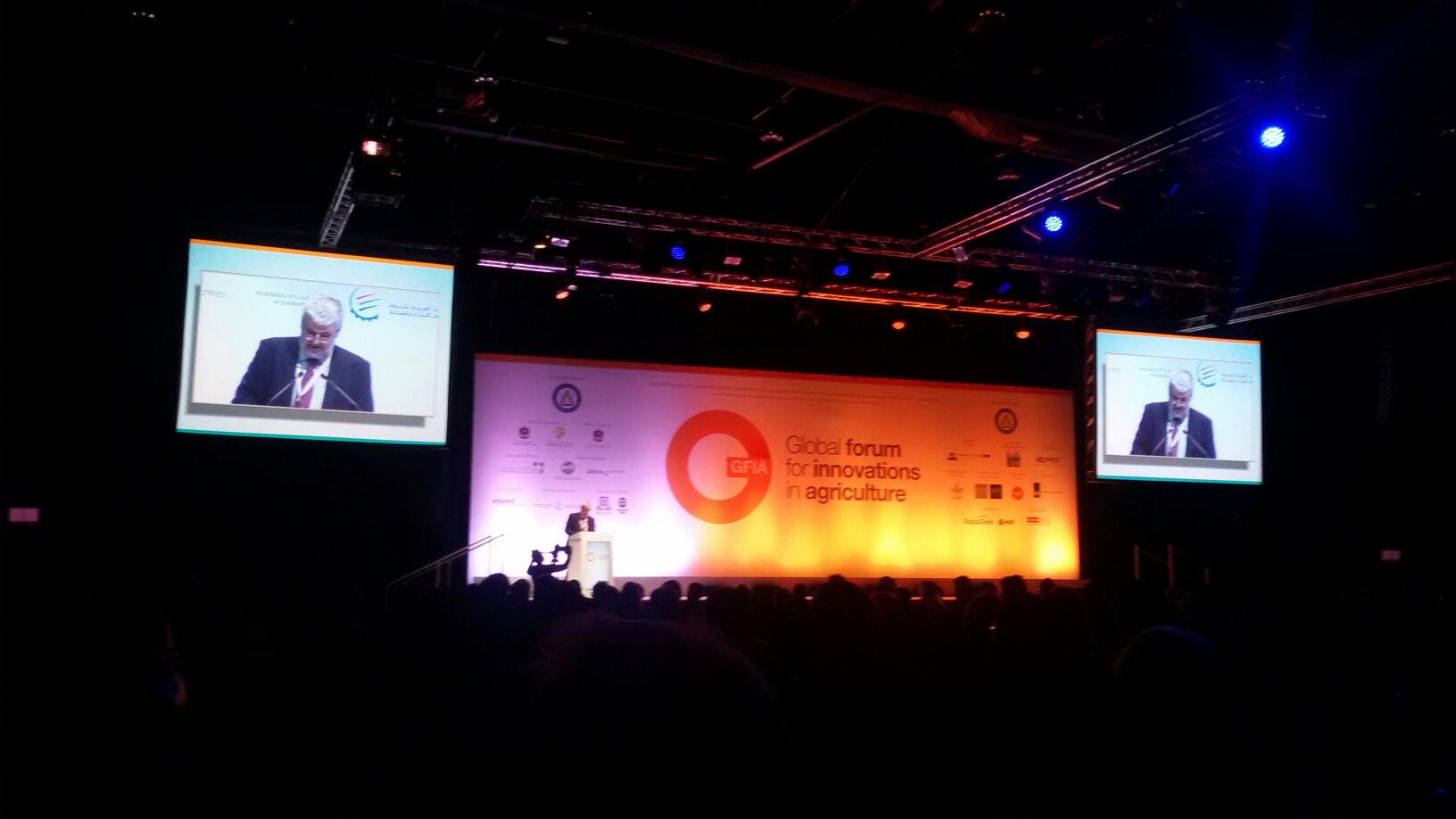 9 – 11 March 2015. Abu Dhabi – Abu Dhabi – United Arab Emirates. Global Forum for Innovation in Agriculture 2015.
300 scientists and experts from across 71 countries take park in the programAbu Dhabi – H.E. Rashid Mohammed Al Shariqi, Director General of Abu Dhabi Food Control Authority opened the Hosted Scientist Program which brought together some 300 scientists and experts from across 71 countries of the world to explore solutions to tackle the world hunger and under-nutrition caused by the scarcity of resources and climate change.
The Hosted Scientist Program was held on the sidelines of the second edition of Global Forum for Innovations in Agriculture. Focusing on critical issues such as food security, nutrition, climate change, women in agriculture and agri-biodiversity, the Global Forum is a unique platform for agricultural knowledge, innovation and enterprise communities, to work together to share information and ideas, to dialogue, and to build partnerships for action.
The Forum comprised six conferences:
Global Climate-Smart Agriculture Summit (CSA) – The inaugural Global CSA Summit will be launched under the theme "Promoting sustainability & agricultural resilience" and it represent the core of GFIA 2015.
Post harvest waste initiative: from prevention to valorisation – As the reduction of food waste must be part of a portfolio of solutions needed to feed the world more sustainably, GFIA 2015 will include a major focus on the important issues
ICT for sustainable agriculture – This two day conference will focus on how ICT can promote sustainable, climate resilient agriculture and promises exciting solutions for food producers in terms of increasing productivity, improving market access, financing and training. Companies already confirmed to exhibit within the ICT Pavilion include Progis Software,Top-Con, PA Source, TAHA (Mascar, Crushing Tech, Bellon, Ortolon, GIL, SIP), FarmApps,Expressweather, Aeroterrascan, Fieldeye and Dalsem
Edible cities: building resilience with urban agriculture – This conference will focus on the critical need for cities to develop their own sources of food to avoid severe food insecurity associated with water shortages, land degradation and climate change
Forum on non-conventional water use in arid climates – This forum will seek to showcase research and innovations to tackle the issues posed by water scarcity and explore strategies to promoting sustainable solutions in the region and globally.
Aquaculture and indoor agriculture discovery days – A series of workshops aimed at providing farmers and businesspeople in the MENA region with all the information they need about setting up a new food production business
Download the GFIA 2015 show catalogue including the event timetable, conference programmes, innovation and speaker profiles, exhibitor listings and product guide.
GFIA 2015: The Agricultural Revolution Continues from nadine cottman on Vimeo.