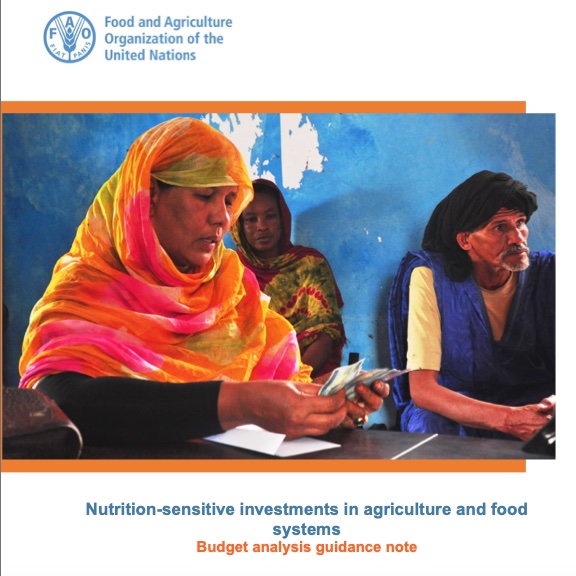 FAO, September 202. 30 pages
This publication outlines methods and actions for countries to monitor nutrition-related spending. It will contribute to understanding the importance and opportunities for countries to use costing and tracking their nutrition-sensitive investments in agriculture and food systems. 
The lessons outlined here focus on the implementation of national nutrition plans to sustain results and impact, with attention to decisions influencing the budget planning and analysis for nutrition.
This budget analysis guidance note was written by FAO in collaboration with the SUN Movement Secretariat and with substantial contribution from the UN Network, Results for Development and MQSUN+.