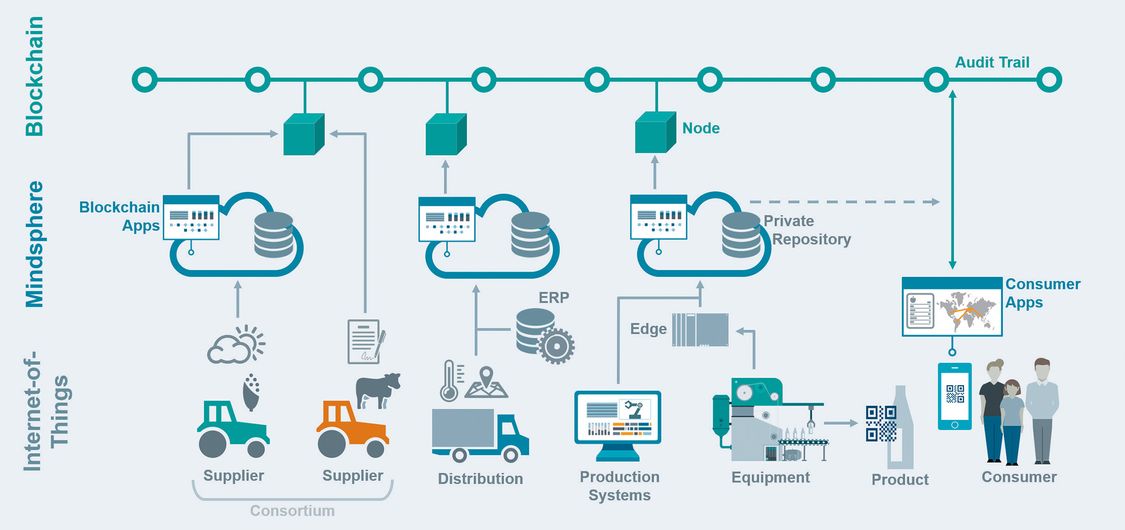 1 October 2020. Blockchain as a Solution to make Sensitive Food Supply & Value Chains Resilient and Transparent.
Public blockchains are based on a distributed network of actors, using complex protocols and cryptography to secure the registration of a transaction on the distributed ledger. Everybody can join the network. 
Private blockchains rely on a consortium of stakeholders, amongst which the ledger is distributed, who already trust each other and trust a third party to manage their blockchain. Joining a private network is invite only.
Most agrifood blockchain solutions aim at tracking one product across one supply chain. It's not hard to imagine a future where complex products like cookies made of sustainable palm oil, free range eggs and local grain, are easily traceable. It would be convenient if the blockchain solutions tracking each ingredient can exchange information.
Play recording (1 hr 29 min)
Please read the blog Mirror, mirror on the wall who's the fairest of them all: The case for public blockchains written by Marieke de Ruyter de Wildt, Founder of The New Fork.
The Data-driven and Digital Agriculture webinar series is now on The World Bank Open Learning Campus, OLC. This is available to everyone inside the World Bank as well as externally.