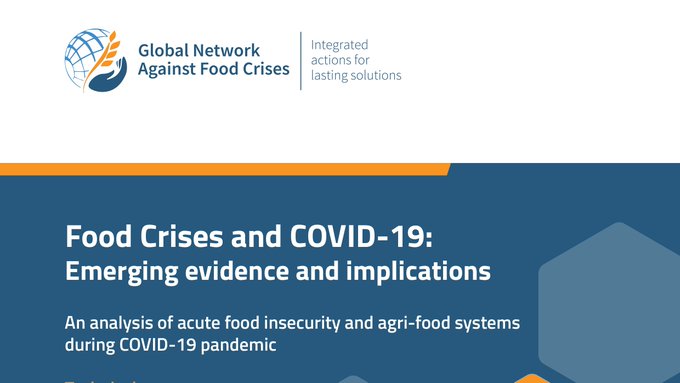 15 September 2020. Global Network Against Food Crises's Side event during the 75th session of the General Assembly of the United Nations.
The Global Network is re-orienting its key priorities within the context of the COVID-19 pandemic, with emphasis on enhancing the generation and sharing of evidence-based information and analysis on food crises and COVID-19 effects.
Against this backdrop, key partners of the Global Network
held a side event
at the 75th session of the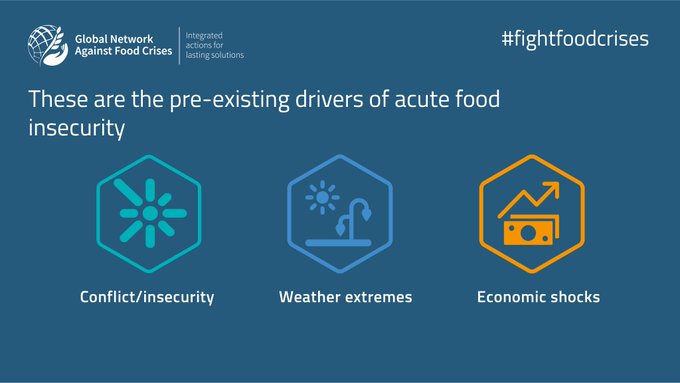 General Assembly of United Nations to update Members and concerned stakeholders on the latest evidence from countries affected by food crises under the COVID-19 pandemic and trigger discussion on actions Members can take to address food crises in a coordinated manner.
This event enabled delegates from Members to receive the latest data and information emerging from monitoring of food crises taking place in the context of the pandemic and will provide an opportunity for resource partners and bilateral actors to discuss emerging priorities, financing and programming implications in light of COVID-19.
The event included a technical presentation on the latest acute food insecurity figures in selected high-risk countries and COVID-19 implications for livelihoods and value chains, along with a review of the current policy and programming measures in place in hot-spot food crisis countries.
Moderator, Chief Executive of the Overseas Development Institute (ODI)
EU Commissioner for Crisis Management
UK's Special Envoy for Famine Prevention and Humanitarian Affairs 
USAID Assistant Administrator (tbc)
CILSS Executive Secretary
Partners statements
FAO Director-General
OCHA Under-Secretary-General
WFP Executive Director
Keynote intervention on "Reshaping of priorities in the framework of COVID-19"
Chair of the OECD Development Assistance Committee
Latest acute food insecurity figures in selected high-risk countries and COVID-19 impacts, related policies, programming and responses
Technical Coordinator, Global Network's Technical Support Unit