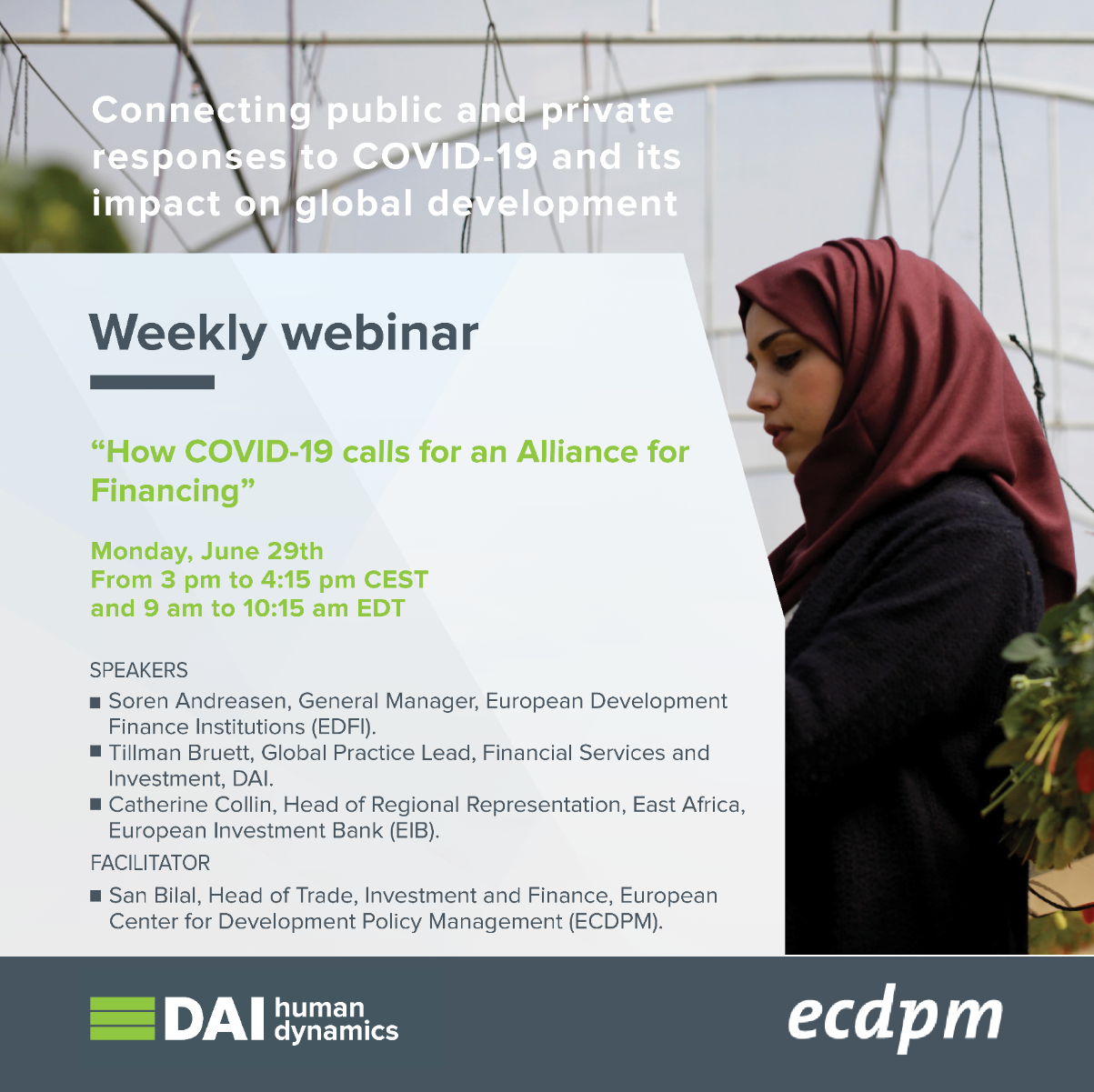 29 June 2020
. 
How Covid-19 calls for an alliance for financing
. In its Communication on the global response the pandemic, the EU announced that the mobilisation of €15.6 billion from existing external actions will allow its action to be "fast, adapted and operational".
Blended finance and guarantee funds (and in particular the EFSD) should play a significant role in the Team Europe response, as they will allow to leverage new financial resources. The EIB will contribute €5.2 billion to the EU response to COVID-19 outside the EU.
The DFI Alliance (US, Canada and European DFIs) announced their joint efforts to mobilise financial resources and bring technical expertise to private sector enterprises in emerging and frontier markets.
This webinar, which was the third of a series organised by DAI and ECDPM, brought together Development specialists, DFIs and FinTechs, to explore and compare various instruments and mechanisms implemented by EU Member states and international donors.