19 May 2021.
Nature-based solutions for Fall Army Worm management.
By FAO. Speakers include experts from EMBRAPA, icipe and ICRAF.
Speakers:
Rhett D. Harrison – Senior Researcher, Landscape Ecology and Conservation. World Agroforestry
Centre, East & Southern Africa Region, Zambia
"Agro-ecological approaches for Fall Armyworm management"
Fall armyworm (FAW) is attacked by a very wide range of natural enemies. In biologically diverse smallholder fields, known as Milpas, in Central America FAW is regarded as a minor pest, although it is a significant pest in commercial farms. Agro-ecological approaches promote the diversity, abundance and activity of natural enemies, and should form the basis of IPM strategies for FAW management. These are based on three complementary strategies: (i)  integrated soil fertility management to promote healthy, vigorous plants that are resilient to pest attack; (ii) increasing biodiversity from field to farm to landscape scales to provide habitat and alternative resources for natural enemies; and (iii) species actions for promoting natural enemies, such as providing insect hotels or bat roosts. Early results from our studies from smallholder fields in Malawi and Zambia suggest that FAW populations are kept in check by mortality factors across a diverse range of environmental conditions. Support for farmers should focus on enhancing capacity for IPM, through improved knowledge of agro-ecological approaches and biological control options with botanicals as biopesticides used in emergency responses.
Ivan Cruz – Researcher, Embrapa maize & sorghum (Brazilian Agricultural Research Corporation),
Brazil
"Success of Biological control of Spodoptera frugiperda in maize in areas of small-scale producers (family farmers) in Brazil"
Work developed on small properties in corn produced for grain consumption or for silage production as food for the dairy herd has demonstrated that efficient and cost-effective control of Spodoptera frugiperda – while also preserving environmental and human health – can be achieved with the use of the biological control agent Trichogramma pretiosum, an egg parasitoid. The strategy involves technical training in production systems, biological control, and pest monitoring. Also necessary are strong network connections for fast information sharing – an essential tool for decision-making, acquisition, and use of biological control technology, considering the short interval between the arrival of the pest, the beginning of its egg-laying, and the hatching of larvae.
Sevgan Subramanian- Principal Scientist, International Centre of Insect Physiology and Ecology (icipe), Kenya
"Sustainable solutions for fall armyworm management by smallholders in Africa"

The invasion of Africa by fall armyworm (FAW), Spodoptera frugiperda in 2016, aggravated losses in cereal production in Africa. Emergency responses for FAW control have been based on use of synthetic pesticides. However, smallholders have reported low efficacy and high cost of some synthetic pesticides promoted for FAW management. They are also less likely to be environmentally sustainable. Considering the low productivity of cereals in smallholder systems, pest management strategies for fall armyworm in Africa needs to be sustainable and amenable to the smallholders. Diversified production such as cereal-legume intercropping and push-pull systems, effective monitoring at national and regional level, conservation of indigenous natural enemies and promotion of biopesticides as alternatives to synthetic pesticides, can contribute to effective and sustainable management of FAW by smallholders in Africa.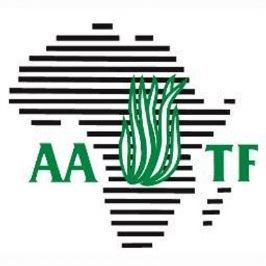 The African Agricultural Technology Foundation (AATF) recognises that frequent drought events and insect-pests including stemborers and fall armyworm are a major threat to food security in Africa. To address this threat, the Water Efficient Maize for Africa (WEMA) Project was created in 2008 to develop and deploy new drought-tolerant and insect-resistant (climate-smart) maize varieties using conventional plant breeding techniques enhanced with molecular markers and double haploids technologies, and genetic engineering or transgenic technology.
The recently launched TELA Maize Project builds on the successes of the WEMA Project, using both drought-tolerant (DT; DroughtGard® or CspB from Bacillus subtilis) and insect-resistant (Bt from Bacillus thuringiensis) transgenes or traits donated royalty-free to smallholder farmers, to develop white maize varieties under the trademark TELA®.



To support African farmers, AgBiTech is:
Accelerating capacity for production of Fawligen, a naturally occurring biological insecticide

Part of the FAO's Biopesticide Working Group

Working with CABI, IITA, USAID, SDC and others to enable African farmers to access technology and address this major threat to African food security

Open and keen to be part of any public and/or private consortium to control fall armyworm
AgBiTech's biological solution for fall armyworm is undergoing extensive evaluations and regulatory trials across multiple countries in Africa.
AgBiTech's corporate video can be viewed here.



Alliance for a Green Revolution Africa (AGRA) is an important and impactful forum for African agriculture, pulling together stakeholders in the agricultural landscape to take practical actions and share lessons that will move African agriculture forward.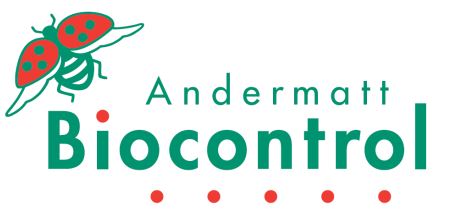 Andermatt Biocontrol is providing several control tools for fall armyworm. To immediately respond to the fall armyworm crisis, Littovir, a baculovirus based product initially developed for control of the African cotton leafworm, has successfully been tested against fall armyworm and is registered in Cameroon against that pest. 
Further research and development projects are running to provide the most effective baculovirus isolate, such as Spodoptera frugiperda MNPV isolates.
Additionally their South African based subsidiary Plant Health Products has recently developed a novel insecticide based on Metharizium rileyi, which specifically kills noctuid larvae, and shows very promising effects on fall armyworm. 
Contact: Felix Dubach, Area Manager for Africa and the Middle East, [email protected]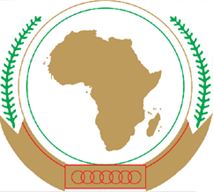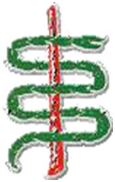 The mandate of the Inter-African Phytosanitary Council of the African Union (AU-IAPSC) is to coordinate and provide support to the protection of plant resources for the welfare and economic development of the Member States of the African Union (AU). It collaborates with 55 National Plant Protection Organizations (NPPO) and eight Regional Economic Communities (REC) in the effort to supporting the Member States in the phytosanitary capacity building process, preventing the introduction and spread of exotic and invasive plant pests, and increasing intra- and intercontinental market access.
AU-IAPSC is a specialized technical office of the AUC-DREA, governed by a Steering Committee to provide technical and political oversight to AU-IAPSC as well as a general assembly. It is also the Regional Plant Protection Organization for Africa as per the IPPC.
AU-IAPSC has hosted a variety of key international meetings to support memeber states to engage at the policy level regarding fall armyworm.





CABI improves people's lives worldwide, by applying relevant scientific expertise and practical tools, to solve challenges caused by invasive species such as fall armyworm. Through Action on Invasives (AoI), CABI is developing and scaling out innovative solutions to manage fall armyworm through prevention, early detection, eradication/containment and control. CABI is strengthening phytosanitary systems across Africa, and also identifying and validating low risk technical solutions against fall armyworm such as biological control using the pest's natural enemies, biopesticides and bio-rationals and other low cost cultural control solutions. CABI is also investigating natural enemies of fall armyworm in its native home in Latin America. This is coupled with community action approaches, to increase awareness about the control of fall armyworm. Using a novel combination of earth observation technology, satellite positioning, and the plant-pest lifecycle, the Pest Risk Information SErvice (PRISE) delivers science-based solutions for forecasting the risk of fall armyworm outbreaks, thereby triggering timely large scale alerts, advice and inputs to farmers to mitigate against this pest. CABI's Plantwise programme works closely with national agricultural advisory services in 34 countries to establish and support sustainable networks of plant clinics run by trained plant doctors, where farmers can find practical plant health advice for fall armyworm management. Through Plantwise, CABI also connects farmers with relevant knowledge resources – like factsheets, photosheets and Green and Yellow Lists.

CERTIS Europe B.V., European crop protection specialists, have been developing their product 'Eradicoat T' as a biorational insecticide against fall armyworm in Africa. 
"Eradicoat T is reported to be extremely effective against many kinds of mites, whitefly, aphids, mealybug and fall armyworm. Thanks to its physical mode of action rather than working as poison like most conventional pesticides, there is no concern about insecticide resistance of pests. Furthermore, this product is safe for the environment and people, as its active ingredient derives from starch and is used also as a food additive and leaves no residue. Eradicoat T is now approved and recommended as a solution to combat fall armyworm on maize in Ghana and CERTIS are working to expand its use in other West African countries."

The International maize and wheat improvement centre (CIMMYT) have developed the Fall Armyworm in Africa: A Guide for Integrated Pest Management, and are working on lowland tropical inbred lines with resistance to fall armyworm. CIMMYT also leads the Fall Armyworm R4D International Consortium, that brings together diverse institutions in public and private sectors worldwide to explore ways to synergistically work on short-, medium- and long-term solutions to tackle the challenge of fall armyworm in Africa.

Farm Radio's mission is to support African broadcasters to provide radio services that share knowledge with and amplify the voices of small-scale farmers, their families, and their communities.

The FAO has proposed a programme of action to help smallholder farmers, national governments and development partners respond to the outbreak. The management plan has identified six components: Immediate Recommendations & Actions; Short-term Research Priorities; Communication and Training; Monitoring and Early Warning; Policy and Regulatory Support; Coordination. Actions include delivering:
Outreach programmes

Management advice


ICIPE focuses to develop an IPM strategy that is suited to the needs of the African smallholders, considering the agroecology, cropping systems and the diversity of natural enemies of fall armyworm in Africa. ICIPE scientists have shown that push-pull technology (PPT) – a dynamic intercropping system – contributes to improved food security by reducing stemborer and Striga weed problems while improving livelihoods through enhanced crop yield, soil health, fodder availability and income to smallholder maize growers.
Several indigenous natural enemies for fall armyworm in Africa have been identified by ICIPE, including the parasitoids Cotesia icipe, Palexorista zonata, Charops ater and Coccygidium luteum. Fungal isolates effective against early life stages of fall armyworm have been also identified and ICIPE are engaged with private sector partners for their commercialisation.
In partnership with FAO and national partners in Uganda, Burundi and Rwanda, ICIPE is engaged in establishing a Community–Based Fall Armyworm Monitoring, Forecasting, Early Warning (CBFAMFEW) and management strategy for fall armyworm. This project aims to train communities in fall armyworm scouting using pheromone traps and ensure data flow via the use of the mobile app, FAMEWS. Data from several districts and villages could assist in understanding the dynamics of fall armyworm, establish risk zones and enable decision making for effective management of fall armyworm in sub-Saharan Africa.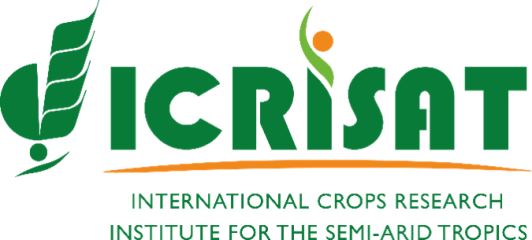 In Niger, ICRISAT, with the national phytosanitary services, has carried out a survey on the fall armyworm incidence using pheromone traps. So far, fall armyworm has been observed on maize, sorghum, rice, fonio (=Digitaria) and pearl millet. 
In collaboration with Institut National de la Recherche Agronomique du Niger (INRAN), an inventory of native parasitoids is ongoing. So far, Trichogramma and Telenomus species have been found parasitizing eggs of fall armyworm. A culture of fall armyworm has been established and evaluation of the effectiveness of the Telenomus species is being carried out in the laboratory. Screening of sorghum germplasm for host plant resistance is also planned. 
ICRISAT is collaborating with Institut de l'Environement et de Recherches Agricoles (INERA) in Burkina Faso to test synthetic pesticides and neem-based formulations against fall armyworm.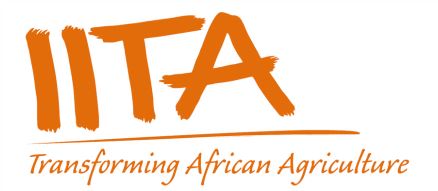 The International Institute of Tropical Agriculture (IITA) is a non-profit institution that generates agricultural innovations to meet Africa's most pressing challenges of hunger, malnutrition, poverty, and natural resource degradation.
In early 2016, fall armyworm was first detected by IITA scientists on the African continent following initial caterpillar outbreaks on maize in Central and Western Africa. IITA is assessing the efficacy of native parasitoids of fall armyworm in Benin and Togo. Additionally, co-evolved parasitoids of fall armyworm were introduced from the USA to Benin and are maintained as stock cultures at IITA-Calavi for use in future classical biological control campaigns. IITA-Benin is posed to serve as regional hub for the provision of fall armyworm parasitoids in Africa.



Lancaster University is interested in the ecology, dynamics, genetics, migration and diseases of armyworms, including the harnessing of natural enemies of armyworms for biological control, especially baculoviruses. It has hosted the Armyworm Network for more than 10 years. This provides farmers, scientists, governments and media with up to date information on fall and African armyworm in Africa, including regular news updates, forecasts, scientific papers and videos. 
For more information contact: Professor Kenneth Wilson ([email protected])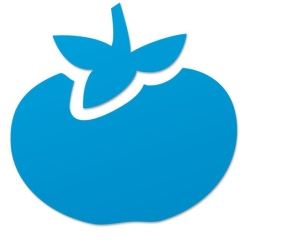 Penn State University, through its PlantVillage Platform, has deployed an AI assistant called Nuru (Swahili for light) that can work offline on a standard smartphone to diagnose fall armyworm and to carry out the UN FAO fall armyworm scouting procedure. 
The PlantVillage fall armyworm detection tool was developed in partnership with FAO and is intended to link to FAO's Fall Armyworm Monitoring and Early Warning System (FAMEWS). Nuru has already been used in over 30 countries. In addition to detection, the app allows for the offline delivery of extension advice customized to user or country. 
The backend platform of PlantVillage facilitates the working of experts to judge and assess images of potential fall armyworm from the field. This may be useful to identify damage as fall armyworm moves to different hosts. 
The platform also alerts experts to new records with automated messaging.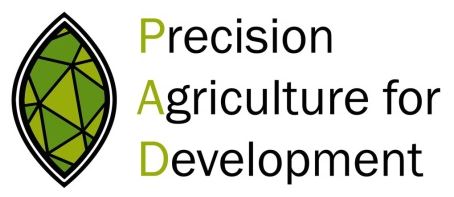 The Ministry of Agriculture and Irrigation (MoAI) in Kenya asked Precision Agriculture for Development (PAD) to design the MoA-INFO SMS platform.
The MoA-INFO platform provides farmers with a two-way SMS service that both disseminates and collects information about fall armyworm. Advisory content was developed with the MoAI, CABI, and various other stakeholders. MoA-INFO sends free recommendations about fall armyworm to help farmers manage the pest and limit crop damage. Farmers can also use an SMS tool to measure the level of fall armyworm infestation in their field and take appropriate actions based on the assessment result.
Anyone in Kenya can access the service by texting "FARM" (for English messages) or "SHAMBA" (for Kiswahili messages) to 40130. Sending and receiving messages is free for Safaricom customers. Other networks will soon be added.
Contact: [email protected]





Provivi® uses modern science to help farmers protect crops in a naturally effective and sustainable way. Provivi is developing a family of safe, effective, and economical pheromone solutions for crop protection. Pheromones can be synthesized artificially and be used in various ways for insect population control. One use is by confusing the male insects, so they cannot find a female. When the males do not find a female, the mating process is disrupted. As a result, reproduction is prevented, and less offspring will be produced in the next generation.
Unlike traditional insecticides, which aim to eliminate insect larvae already present in the field, mating disruption does not kill insects. It is instead a species-specific, preventative method that hinders the next generation of worms and reduces the insect population over each season of use.
Following extensive testing on several continents, Provivi's pheromone-based mating disruption concept is highly effective as the foundation for controlling the population of the Fall Armyworm.
Provivi FAWTM pheromone dispenser was launched in Mexico in November 2020. This marks the beginning of a new foundation for Integrated Pest Management (IPM) for the control of Fall Armyworm. Provivi pheromone-based technology against Fall Armyworm will soon reach Kenya, Brazil, China and India.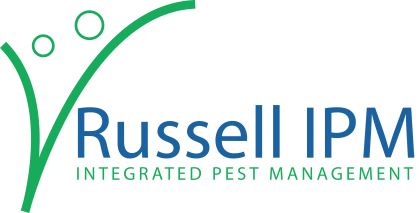 Russell IPM has developed a range of compatible products that can be used as part of an integrated pest management strategy to combat the infestation of fall armyworm.



Syngenta East Africa has introduced the insecticides VOLIAM TARGO ®063 and MATCH® 50EC as a solution to fall armyworm infestation in Kenya. Recently, Syngenta has tested a new seed treatment, which is a combination of two active ingredients known as "Fortenza Duo". Syngenta reports that Fortenza Duo protects the maize crop during the critical first 30 days (after emergence) against fall armyworm and saves 1-3 foliar sprays, while reducing fall armyworm pressure for the rest of crop cycle. Syngenta suggests that seed treatment, as a technology, is the most appropriate for smallholder farmers as there is a significantly lower health risk compared to exposure to foliar sprays.

The U.S. Government (through its Feed the Future Initiative) is supporting the transfer of knowledge regarding fall armyworm, creating awareness among farm communities, and disseminating evidence-based technologies and management practices, through:
Providing technical assistance to ensure appropriate policies, regulations and systems are in place to test, approve, register and certify the full range of management options.

Strengthening the capacity of African governments and research institutions in early warning, monitoring and integrated pest management.

Strengthening commercial seed systems to combat fall armyworm.

Incentivizing innovators to create digital solutions to identify track and manage fall armyworm for smallholder farmers.
Feed the Future fall armyworm management resources include:
A standardized Fall Armyworm Pest Management Field Guide of evidence-based management options for low resource African farmers, prepared in collaboration with the International Maize and Wheat Improvement Centre (CIMMYT) and dozens of research and development partners.

Country-specific Pest Management Decision Guides (PMDGs), produced in partnership with CIMMYT and CABI. These easy-to-use IPM-based tools can be used by farmers and extension workers for making decisions about controlling fall armyworm on maize and sorghum crops.  

Farmer animations on how to identify and manage the pest in multiple languages, produced by Scientific Animations without Borders (SAWBO).

Training modules in pesticide risk management.

Pre-recorded fall armyworm informational webinars.

The Agricultural Research Service (ARS) is the U.S. Department of Agriculture's chief scientific in-house research agency. 
Studies by USDA scientists Robert Meagher and Rodney Nagoshi (Insect Behaviour and Biocontrol Research, Gainesville, FL) provided valuable technical insights in USAID's Fall Armyworm in Africa: A Guide for Integrated Pest Management.
Related article (opinion): What the Global Battle Against the Fall Armyworm Reveals About How the US and China See the Future of Global Food Production