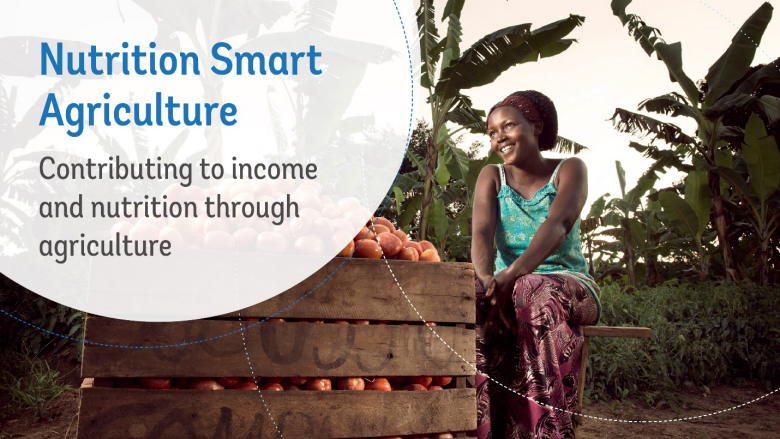 11 June 2020
. The World Bank Group organized a webinar on "Nutrition Smart Agriculture – When Good Nutrition is Good Business, Country Profiles"
The event presented the concept of Nutrition Smart Agriculture (NSmartAg) and its potential to guide supply-side decisions to make available diversified, safe and nutritient-rich foods. Nutrition-smart investments in agriculture are those that achieve the double objective of contributing to improving nutrition while increasing farm and/or agribusiness-level productivity or revenue – the drivers for agribusiness investment.
The event also showcased NSmartAg Country Profiles that aim to provide a developing snapshot of country-specific agricultural and nutritional challenges, while advancing recommendations on entry points for investment and what type of Nutrition Smart Agriculture interventions could be developed. The case of the Democratic Republic of Congo was presented.
Nutrition smart agriculture (NSmartAg) is a set of agriculture and agro-processing technologies and practices that contribute to the improvement of nutrition and increase of the farm and agribusiness-level productivity and revenue.
There are four main steps in the identification of nutrition smart agriculture opportunities.
Step 1 involves the identification of the local malnutrition problems from existing sources;
Step 2 includes an analysis to extract nutrient consumption levels for a set of nutrients associated with the identified malnutrition problems and posing considerable health burdens;
Step 3 uses the data and analysis from Step 2 to identify food groups for further investigation; and
Step 4 concludes with the identification of a sample menu of options of validated nutrition smart agriculture practices and technologies.
Resources: