27 January 2021.  Second Global Summit on Fortification Virtual Series
Due to the COVID-19 pandemic, the Second Global Summit on Food Fortification, which was originally planned to take place in Bangkok, Thailand in March 2020, has been converted to a virtual series. The Summit was launched with a kick-off event as part of the Micronutrient Forum 5th Global Conference CONNECTED on 6 November, 2020. 
A virtual series of interactive #FutureFortified sessions will take place online in collaboration with partners and sponsors beginning in December 2020 and culminating at the Nutrition for Growth Summit in December 2021. All online Summit events are free and open to all.
The first webinar in the Second Global Summit on Food Fortification Virtual Series is entitled: Reaching the most vulnerable with fortified foods – consolidating gains in salt iodization, edible oil and biofortified crops. 
This webinar will focus on success stories to demonstrate how these interventions can have a multiplier effect in reaching those most at risk of being left behind. The conversation is to stimulate interest, awareness and investment in Large-Scale Food Fortification (LSFF) and biofortification leading toward the UN Food Systems Summit and the Tokyo Nutrition for Growth Summit in 2021. 
Roger Thurow

, Moderated by prominent author, journalist and advocate with the Chicago Council on Global Affairs

Dr Victor Aguayo

, Associate Director and Global Chief of Nutrition, Programme Division, UNICEF

Dr Werner Schultink

, Executive Director, Iodine Global Network

Dr Lamine Gueye

, Helen Keller International West Africa Regional Food Fortification Manager

Mr Alex Marco

, Helen Keller International Program Adviser Cameroon

Ms Sakile Kudita

, Zimbabwe Country Manager, HarvestPlus

Ms. Anahita Dhondy,

Indian Chef and Member of the Chef's Manifesto
Related:
6 November 2020. Second Global Summit on Food Fortification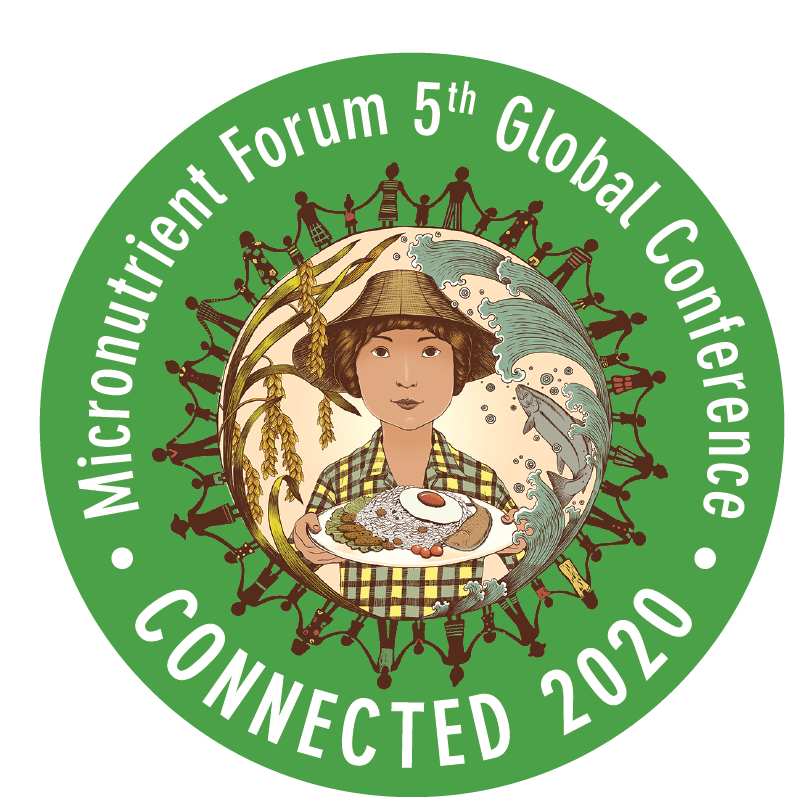 The Second Global Summit on Food Fortification Virtual Series kicked off on with a high-level launch event as part of the Micronutrient Forum 5th Global Conference CONNECTED. Speakers included:
Henrietta Fore

, Executive Director, UNICEF

Agnes Kalibata

, Special Envoy, United Nations Food Systems Summit

H.E. Josefa Leonel Correa Sacko,

AU Commissioner for Rural Economy and Agriculture

Hon. Nurul Majid Mahmud Humayun,

MP, Minister of Industries, Bangladesh

Hon. Carlos Mesquita

, Minister of Industries and Trade, Mozambique

Hon. Ahmadou Lamin Samateh

, Minister of Health, The Gambia

Shawn Baker

, Chief Nutritionist, USAID

Andreas Bluethner,

Director of Nutrition, Bill and Melinda Gates Foundation

Carla Montesi,

Director DEVCO C, Planet and Prosperity

Axton Salim,

Director, Indofood and co-chair Sun Business Network Advisory Group

Saskia Osendarp

, Executive Director, Micronutrient Forum

Arun Baral,

CEO, HarvestPlus

Lawrence Haddad

, Executive Director, Global Alliance for Improved Nutrition (GAIN)