23 June 2020
.
Systems approaches to food and nutrition security and urban resilience: Lessons from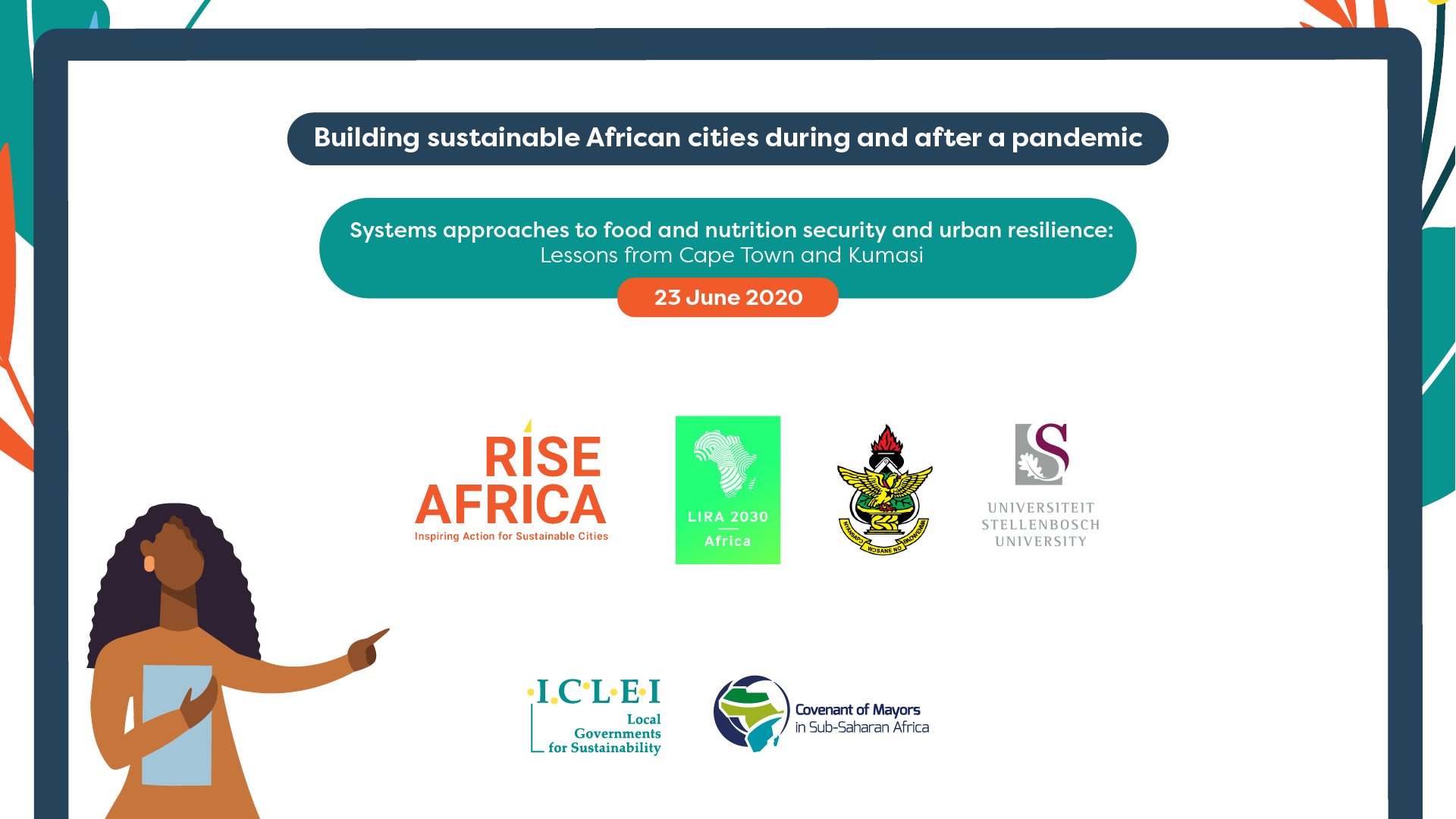 As part of the Inclusive Metabolism project, researchers and city officials from Cape Town, South Africa, and Kumasi, Ghana, share their perspectives on how improving food systems can have wider socio-economic benefits for society, building resilience to shocks. 
This webinar will also share an update on the ongoing #hiddenflows photography project, which is currently focusing on food in African cities.
Video recording forthcoming
Sandra Boatemaa – Centre for Complex Systems in Transition, Stellenbosch University
Dr Mercy Badu – Kwame Nkrumah University of Science and Technology
Tamsin Faragher – City of Cape Town
Facilitated by Mr Scott Drimie – Director, Southern Africa Food Lab