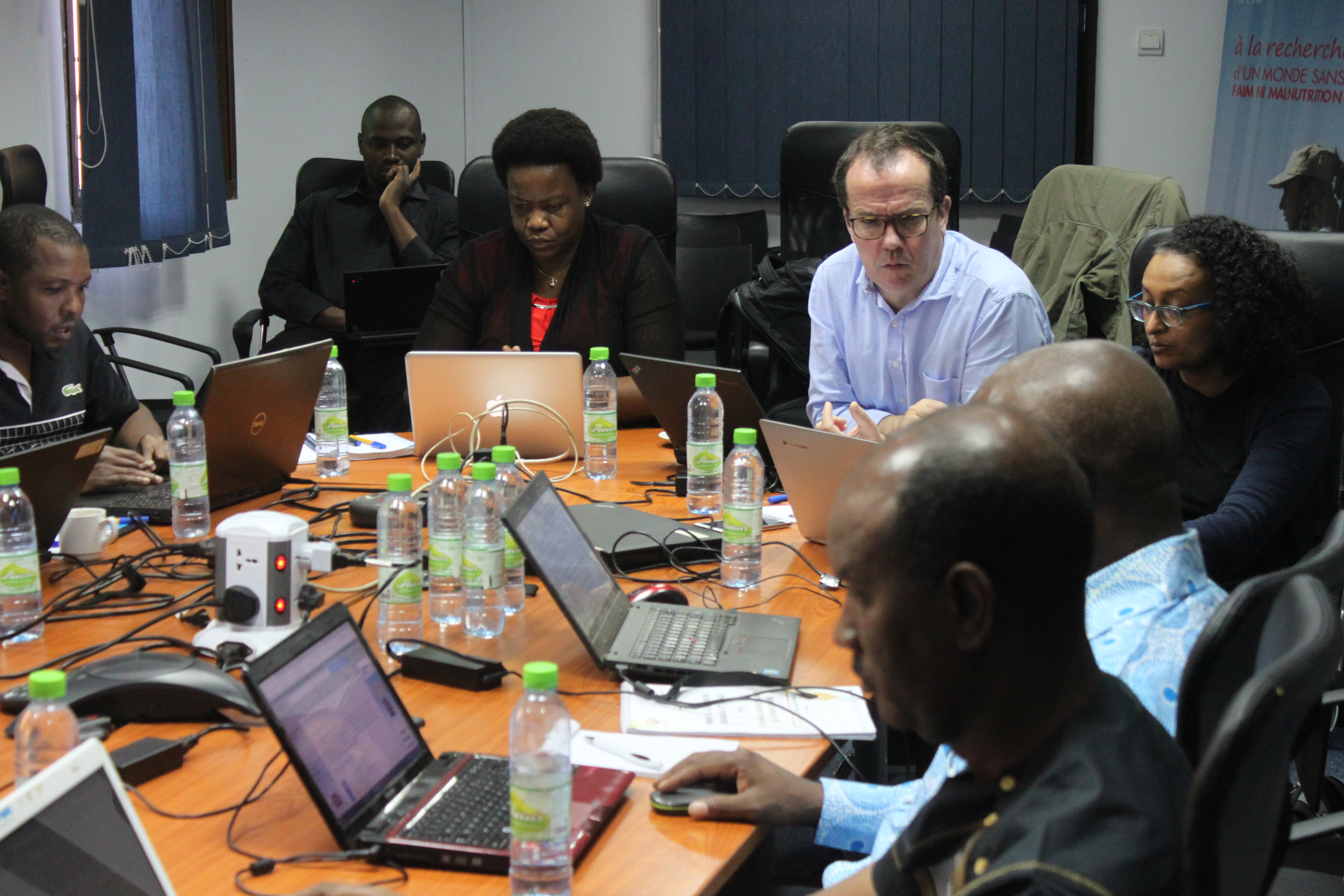 30 September 2021. In the wake of the 2021 UN Food Systems Summit, the 50×2030 Initiative to Close the Agricultural Data Gap hosted the seminar: Transforming Food Systems in Africa: Resilience through Agricultural Data.
For this seminar, 50×2030 welcomed the Regional Strategic Analysis and Knowledge Support System (ReSAKSS) to lead in an exploration of how agricultural data can inform transformational food systems in Africa to make them more equitable, resilient, nutritious, productive, climate smart, inclusive and safe.
Using their work supporting countries in the Third Biennial Review (BR) of the Comprehensive Africa Agriculture Development Programme (CAADP) as a reference, ReSAKSS reported on the identified data challenges and gaps. Managers of the the 50×2030 Initiative provided examples of how 50×2030 survey instruments produce critical agricultural data, and how they could be leveraged in the CAADP process and in other frameworks in 50×2030 partner countries.
Discussions reflected on the outcomes and recommendations of the Food Systems Summit and looked at factors that could be useful for African governments as they try to build healthier, more sustainable, and equitable food systems, such as infrastructure (storage, roads for transport), policy, markets and investment.
Christophe Duhamel, 50×2030 Program Manager a.i. – moderator
Dr. Anatole Goundan, Senior Associate Scientist, AKADEMIYA2062
Dr. Greenwell Matchaya, ReSAKSS Coordinator for Southern Africa
Dr. John Ulimwengu, ReSAKSS Africawide Coordinator. 
Chiara Brunelli, 50×2030 Data Production Component Manager a.i., FAO
Michael Steiner, 50×2030 Data Use Component Manager, IFAD; 
Dr. Simplice Nouala, Head, Division of Agriculture and Food Security, Department of Rural Economy and Agriculture, African Union Commission.